HZN 2023-03-15[HOLISTIC] Sindy Liang
In keeping with Harrow's long-lasting tradition, Harrow Zhuhai held its first ever Youth Poet Laureate competition on 15th March. The students showed their talent and many of the 'young poets' emerged as the best of the best, winning praise from students and teachers alike.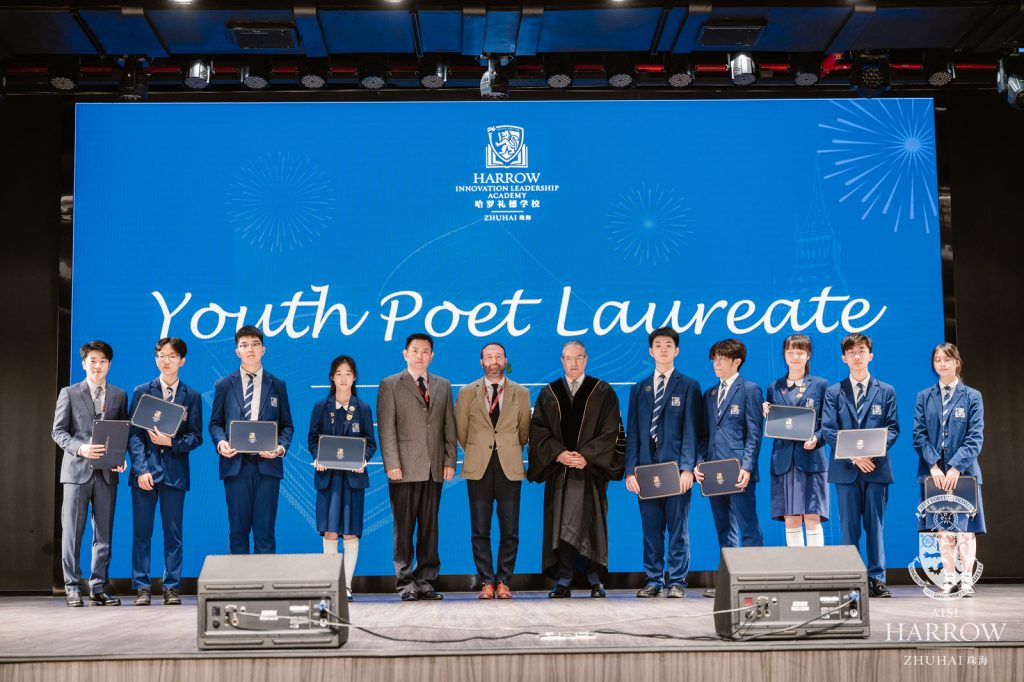 These poems, with their unique perspectives or subtle phrases, each contain insights and reflections on life and the world by all. G9 Jasper's ' Only One Time ' impressed the students. "Snow can only be melted once. A tree can only be cut down once. A flower only withers once. One birth, One death. I become me, only this time. I regret it, only this time. But, no end." G9 Jeff's 'A Night Flower's Bloom' is no less impressive. "I buried you with my bare hands. Bury your flesh. Bury your mind and bury your soul. I can't imagine the days without you. Can't imagine one day I will spread my wings and fly. The face reflected from the crystal surface of the water. Dizzy. Euphoric. Rapturous. Ecstatic."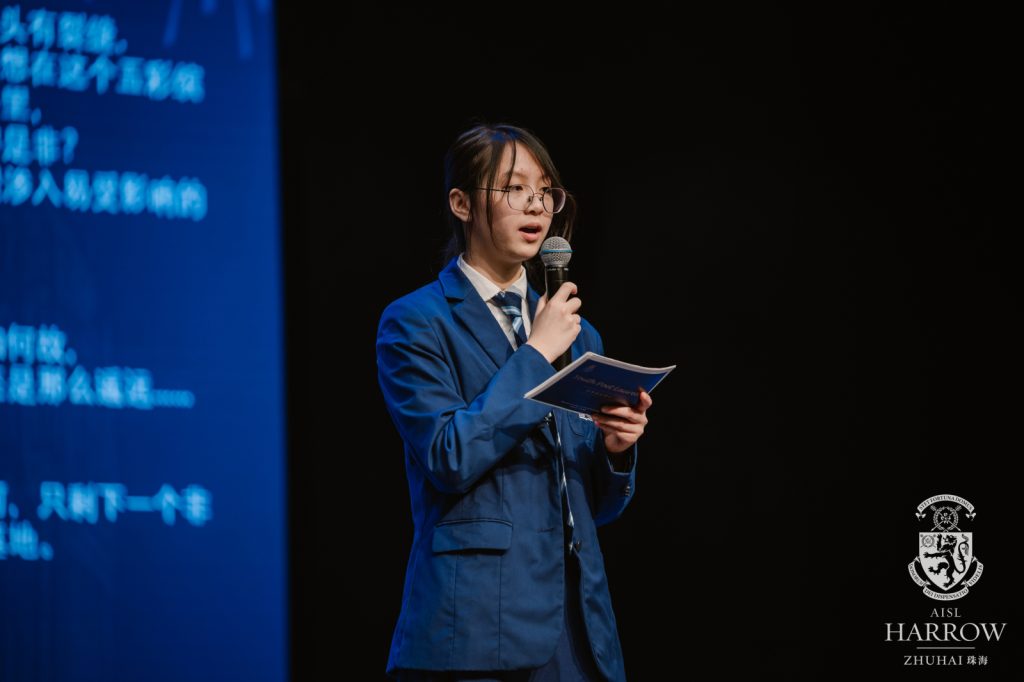 Dr. Max Caruso, Head Master of Harrow Zhuhai, said, "We often refer to our four Core Harrow Values: Courage, Honour, Humility and Fellowship. We not only refer to them, we do our best, all of us to model, acknowledge and live by them … every day. This will only occur, if… we have an environment where, we may, with full trust, have the freedom to express ourselves – authentically. Poetry, the creative act of thinking and writing … Poetry, allows us to express our authentic selves. This takes great courage and indeed, humility."
As a unique literary art form, poetry's charm lies in its freedom, richness, touch, and profoundness. At Harrow, students can enrich their lives and nourish their souls through the creation and appreciation of poetry.