Our Curriculum
Harrow Innovation Leadership Academy
Our Uniquely Innovative Approach: A New Direction for K-12 Education in China
The academic model has been carefully crafted so that it harnesses the strength and rigour of education in China and instils a deep understanding of Chinese heritage, culture, tradition and language. An innovative approach to pedagogy and pastoral care ensures students learn in a manner that promotes the Harrow values, leadership attributes and holistic approach to education synonymous with Harrow School in the UK and all our other schools across the globe. 
The curriculum expertly sequences knowledge and skills progression appropriate to each child's age and stage of development – students are supported and stretched as needed.
Key features include:
HILA is passionately committed to developing students prepared to make a positive and purposeful contribution to society in China. This is achieved through excellence in delivery of the Chinese National Curriculum (CNC) and associated activities and programmes, compliance with local Education Development Bureau standards.
Expert native language teaching ensures the development of bilingualism so that pupils have the social, cultural and technical language to thrive in China and beyond.
Diverse approaches to learning ensure that every child develops knowledge, skills and understanding.
Learning experiences extend beyond the classroom, including: visits, productions, enterprise projects, and community service.
A defined set of skills and competencies thematically link all curriculum elements.
Moral education, and the Harrow Values, are evident in all learning experiences.
Individual interests and talents are developed.
Learners show excitement and engagement in the curriculum.
Students feel valued as present and future world citizens.

Grade 1 to Grade 9 (age six to fourteen) Chinese Curriculum – International Approach
Our Harrow Innovation Leadership Academy curriculum for Grades 1 to Grade 9 is committed to ensuring excellence in delivery of the Chinese National Compulsory Education Curriculum, combining this with our unique HILA approach to holistic education – preparing students to excel academically and to succeed as global citizens.
Exclusively designed by senior education experts, the curriculum blends the best of East and West. Core subjects such as History, Geography, Chinese Language, Calligraphy and Culture and Moral Education are taught in Chinese, using the rigour of Chinese teaching methodologies. Subjects such as Biology, Chemistry, English Language, ICT, Mathematics, and Physics, together with co-curricular Arts and Design, Physical Education and Music offer an opportunity for acquiring bilingualism through by being delivered in English and supported in the Chinese.
Students transition to the sixth form confident in both Chinese and English, well prepared academically and socially for entry to the very best universities globally. This approach, a first in China, ensures that students benefit from a world-class education which blends academic excellence with preparation for life and leadership.
Our pre-prep curriculum gives pupils at Harrow a solid foundation in all subjects to give them the best start to their educational journey. Based on Chinese national curriculum standards our schemes of work build on the Harrow image of creating and developing an inquisitive mindset in pupils who are enthusiastic about their education.
Pupils will gain literacy and numeracy skills with great emphasis placed on increasing language skills, both in English and Mandarin. Pupils at Harrow Zhuhai are given many opportunities to experience a full range of subjects from a very early age all taught by specialist teachers and resources.
Harrow Zhuhai ensures that pupils are given the opportunity to develop themselves completely through the teaching of morality and life skills as well as a first-class pastoral programme that starts pupils on the journey to become the leaders of tomorrow.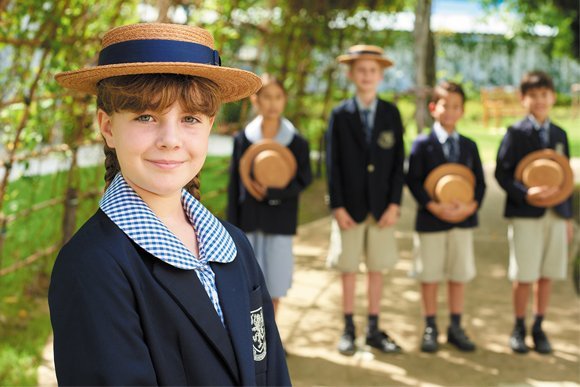 Our prep curriculum builds on the foundations formed in the pre-prep stage to develop pupils' skills and knowledge in a greater range of subjects. Pupils will benefit from specialist teaching in all subjects with a great emphasis on the studying of English, Mathematics, Science and Mandarin.
The pupils will benefit from a wider curriculum, enjoying lessons in Technology, Geography and History as well as those subjects previously studied which include Art, Music, Physical Education and Computer Science.
All subjects have their base in the standards of the Chinese national curriculum to ensure pupils have the best preparation for the oncoming Zhongkao examinations. This is blended with an emphasis on problem solving and innovative thinking to create pupils who are ready for the demands of the senior school.
Senior School
(Age 14 to 16)
In the first year of the senior school, pupils complete the final preparation for the Zhongkao. Developing on the great basis given to pupils in the prep stage, our senior school curriculum will ensure that all pupils are well equipped for the rigours of the Zhongkao examinations to give them the greatest chance for success.
Pupils will continue to study a well-rounded curriculum with specialist teachers in all subjects. Additional to the Zhongkao subjects, pupils will have lessons in Art, Design, Computer Science and Physical Education.
In the second year of senior school pupils will study for and complete their IGCSE examinations. All pupils can choose from a range of subjects to go alongside the IGCSEs they will be completing in English, Mathematics, Science and Mandarin.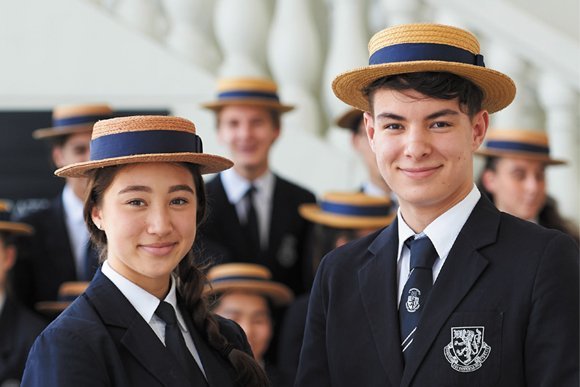 Sixth Form
(Age 16 to 18)
After completing their IGCSEs, pupils will then be invited to complete A-level courses to prepare themselves for life at university. Pupils will choose 3 or 4 subjects to specialise in with the curriculum for each becoming a much deeper area of study for the pupils. Pupils will be given advice and guidance to help them choose the correct subjects for them and that will ensure the best chances for success both in the A-level examinations and in succeeding at their chosen university.