In the early morning, all staff at Harrow Zhuhai were waiting at the school entrance and throughout the building to greet our students. Equipped with big smiles, it was our determination to convey our sense of energy and friendliness towards the students.  Chinese principal, Ms. Liu, stood at the school gate, waving to the students, saying hello, and welcoming them to the school.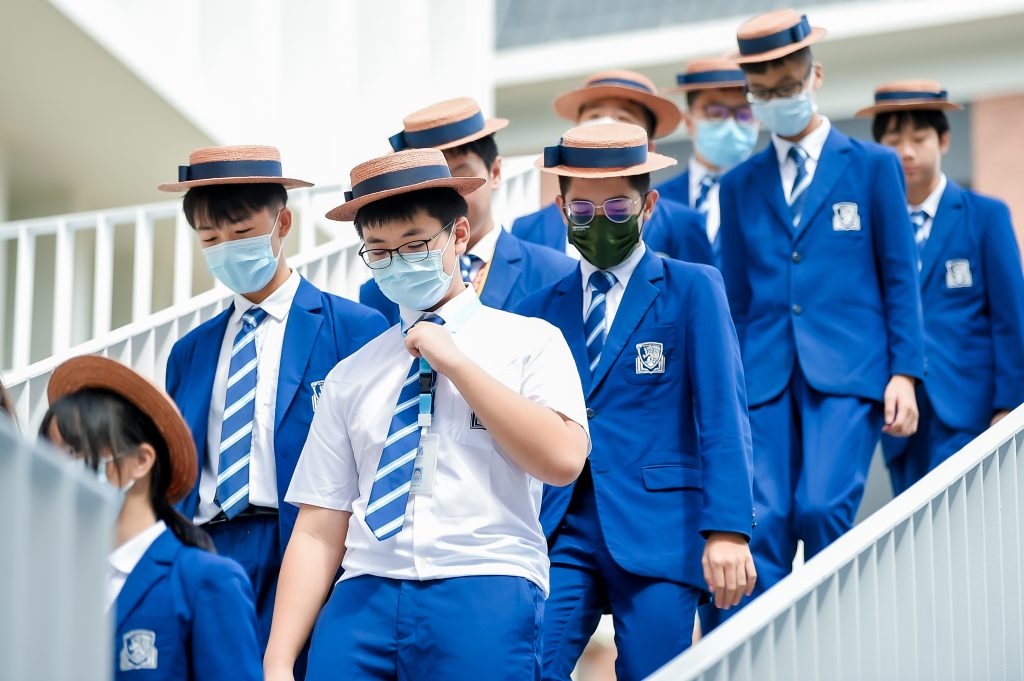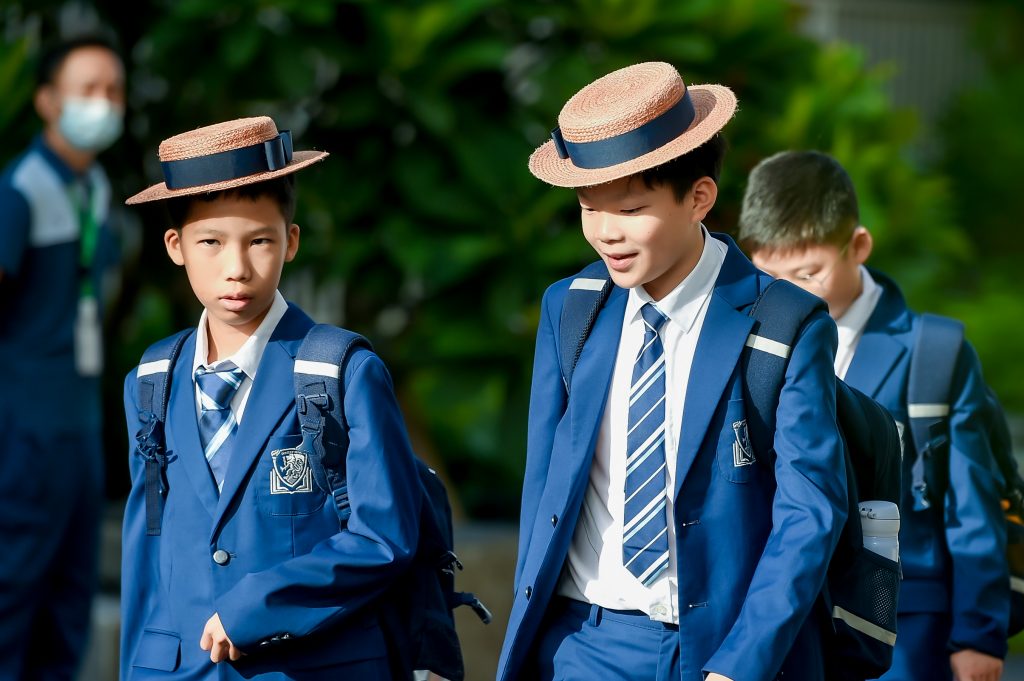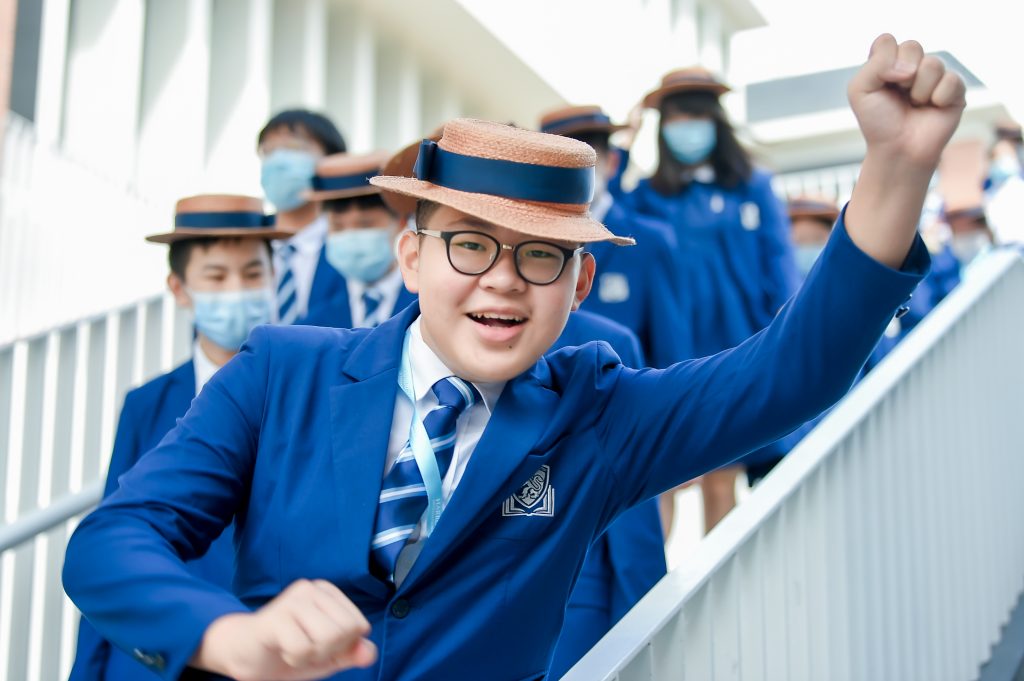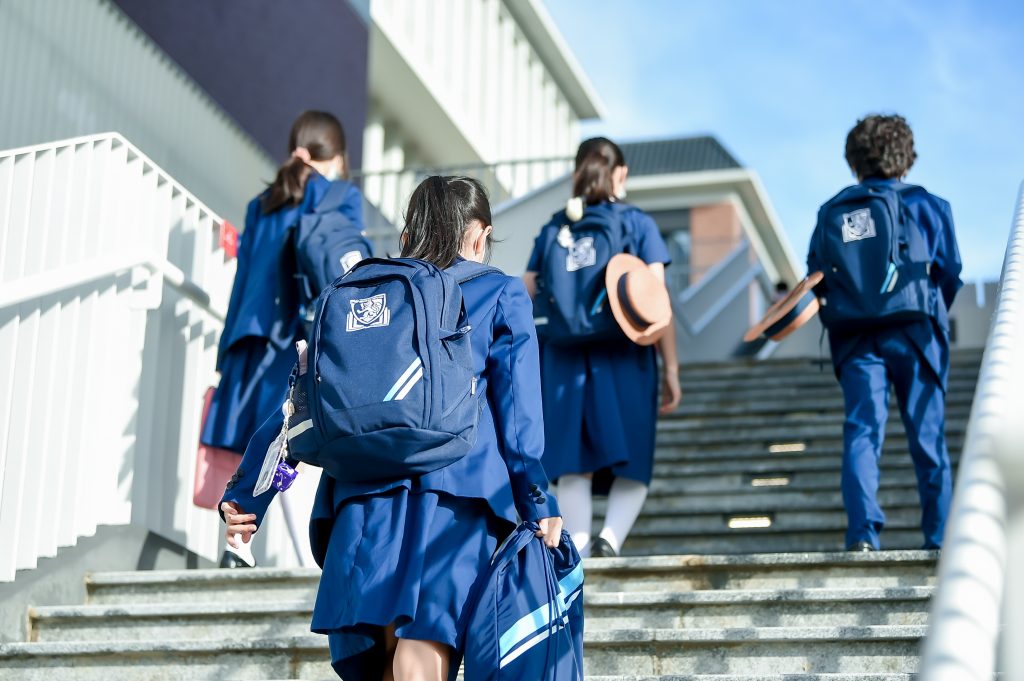 Students were a little nervous, yet excited of classes. They met their school friends after the summer holiday and saw the teachers they have been missing, and most importantly, some of their new classmates! The whole school was immersed in a warm atmosphere.
Chinese Principal Ms. Liu kindly joined the class. All of our staff immersed themselves in the lively and interesting classes together, enjoying the atmosphere.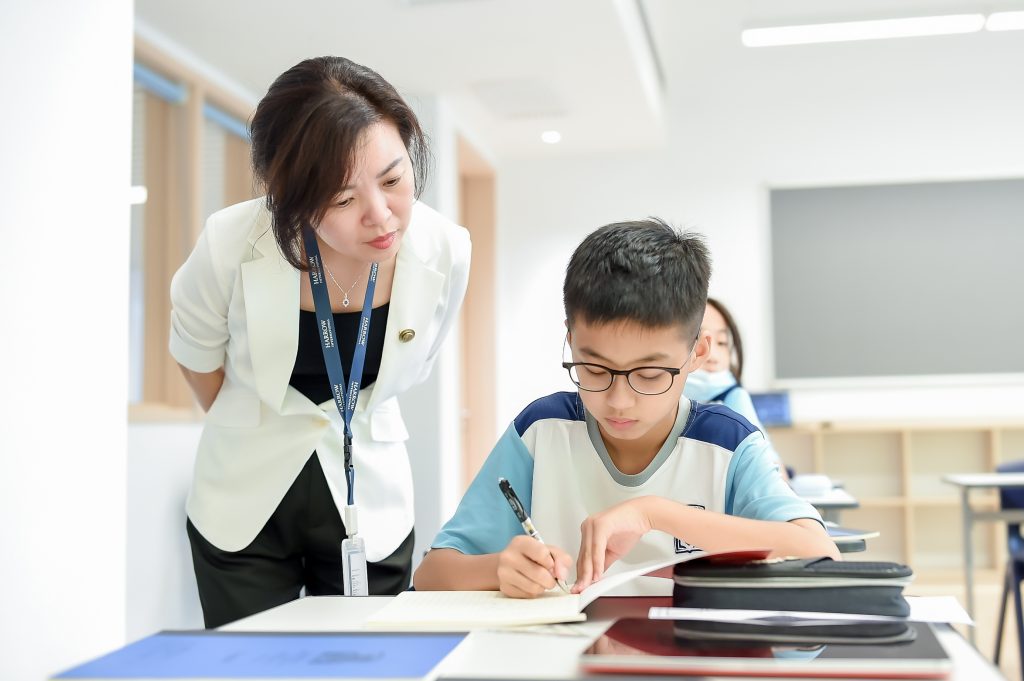 Harrow has a traditional etiquette passed down for hundreds of years: when meeting teachers and Head Master, students will bow their heads slightly and point their index fingers to the brim of their hats to show respect. Students "capping" when seeing the Head Master, Mr. Grayhurst. 
"Each student, when becoming a Harrovian, must demonstrate Courage, Honour, Humility and Fellowship. You must share the values which have been held by generations of alumni and thrive on continuing our Harrovian spirit. As such, being a 'Harrovian' bears a sense of belonging, which all students must take pride in. All of our students are encouraged to face the world with open minds, bravery, and integrity, treating others with humility, and striving to improve themselves." In the first assembly, our Head Master, Mr. Grayhurst gave an opening speech to highlight our Harrow School values and outline our expectations for the community.
We care about what our students eat. We also care about how we can maintain a varied, balanced diet and how to make our students eat happily and healthily. A good diet is vital for growth, as well as being a key step in maintaining and developing our students' physical and mental health.
We began the year with many team-building activities, with a specific focus upon teaching Harrow culture. Students will forge friendships and develop the core values of "Courage, Honour, Humility, and Fellowship".
"Be a Boarder, be more Harrovian."  
The boarding students returned to school yesterday. We were happy to see that they unpacked their belongings independently, and organized their room very well. The boarding team prepared a welcome decoration in the hall of the dormitory, welcoming the Harrow boarders back to their "home". We also held a special community meal and talked over our routines. We look forward to a wonderful year.