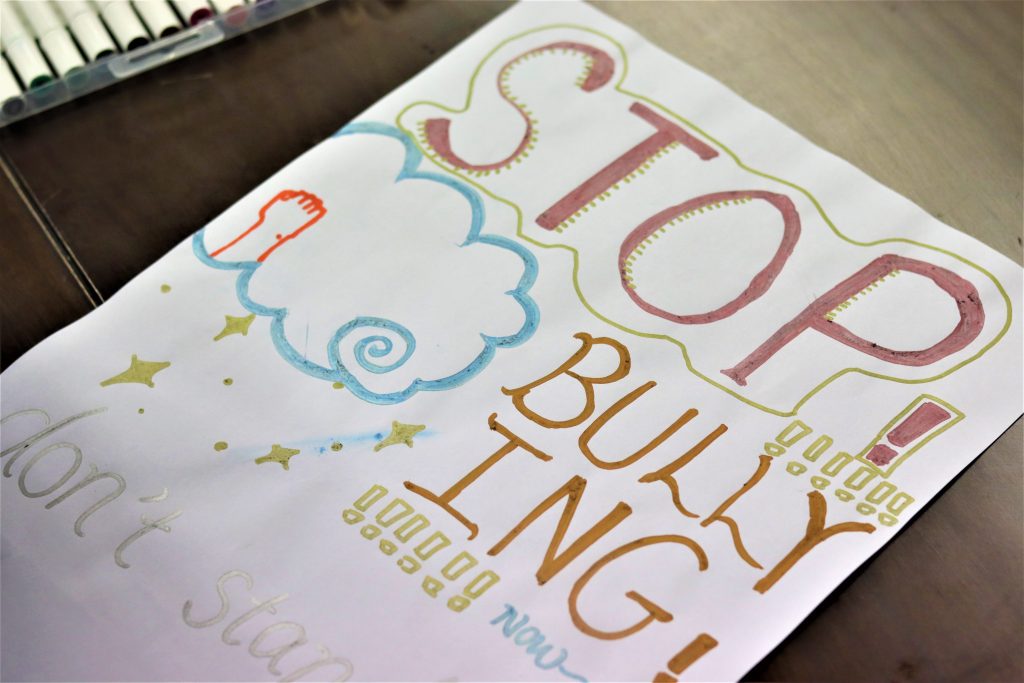 Entering the cinema without any form of advertising, and with box office sales exceeding 600 million just four days after its release, the highly praised film "Young You" triggered national attention. The theme of the film was campus bullying and encouraged 90,000 people to rate Douban with a high score of 8.6.
What's more, according to UNESCO statistics, 246 million students worldwide suffer from bullying every year.
Faced with the question "can you forgive the people who have bullied you?" most people say they can't forget the harm caused by campus bullying.
At Harrow Zhuhai, we felt that it was vital to provide all our staff with the knowledge and skills needed to prevent and stop bullying. In this way, we designated October 11th to 18th as the campus anti-bullying week.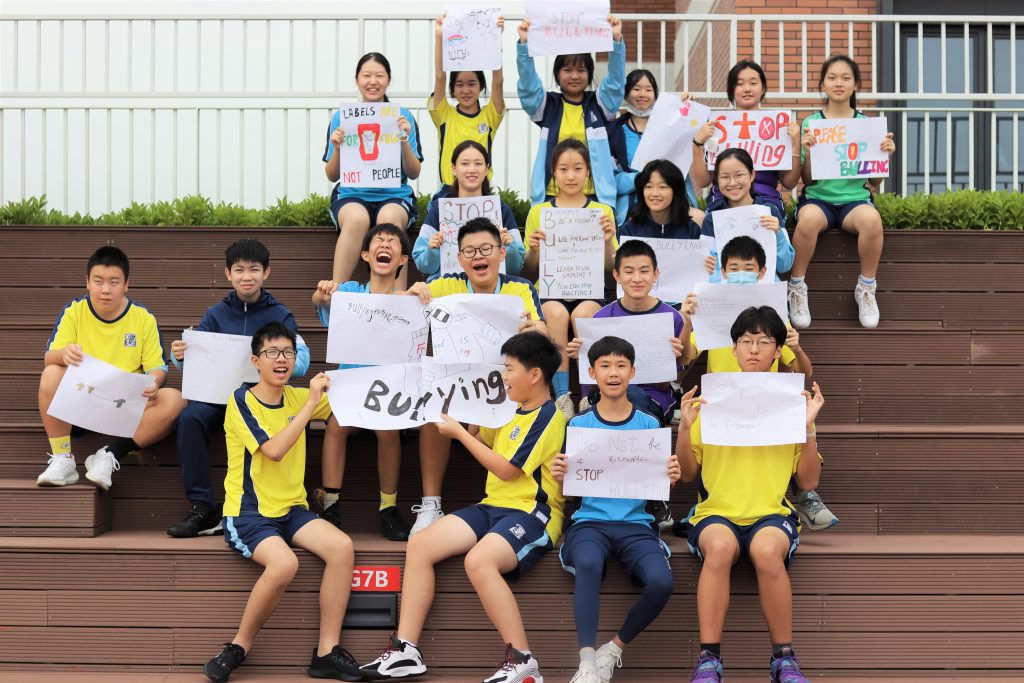 The week was incredibly successful, and the students participated in a range of activities that demonstrated the importance of having an anti-bullying policy at Harrow Zhuhai. Now, let's take a look at some of the highlights from Anti-Bullying Week. 
Monday- Introduction of the Anti-bullying week
At the flag-raising ceremony on Monday, the Head Master, Mr. Grayhurst kicked off anti-bullying week and explained in detail what bullying looks like in schools. Every student in Harrow Zhuhai has the responsibility and obligation to oppose campus bullying and support and spread knowledge about our no tolerance policy.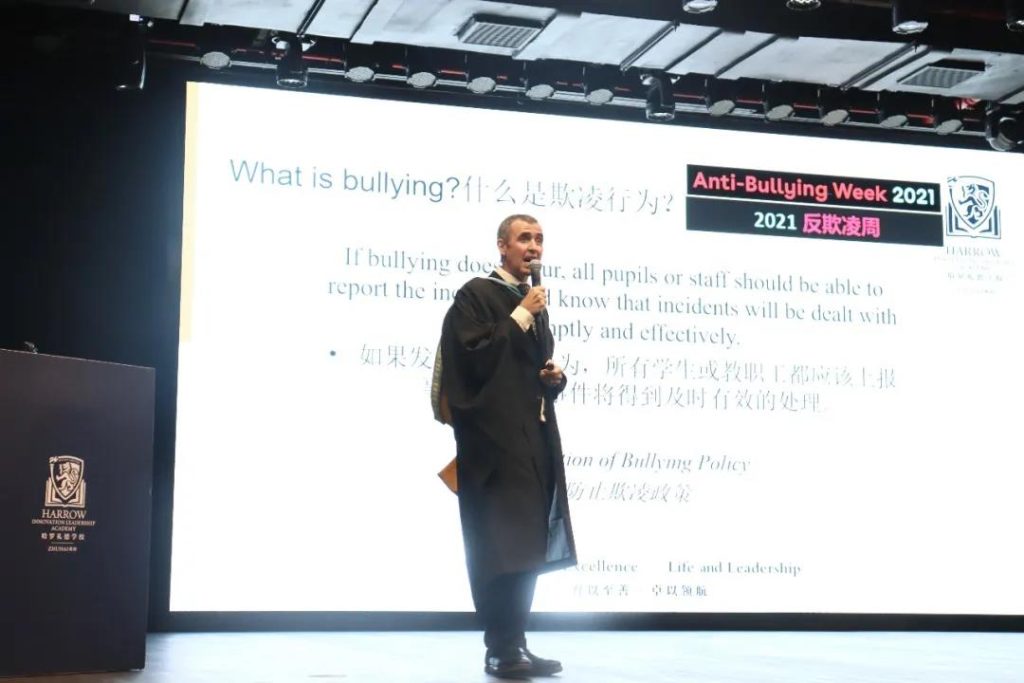 Serena Yao and Vera Deng from Grade 5B gave speeches under the national flag, with the topic 'Anti-Bullying and making a peaceful campus'
Vera's speech:
 "Taunting, insulting nicknames, using force to solve problems, fighting, excluding classmates, talking back to teachers and disrespecting teachers will not be tolerated at our school. Without a harmonious campus, there will be no peaceful learning environment. Without campus harmony, there will be no social harmony. School violence will inevitably affect our study and our healthy growth. Please remember that you have friends and teachers by your side, they will do anything to support and protect you from being bullied. Most of the bullies are jealous of you, and are only trying to lower your confidence."
Tuesday – What's bullying?
Using a short video, students defined and explained what bullying can look like. Examples include:
1. Repeated verbal or physical actions over time which intentionally hurt another pupil or group physically or emotionally
2. Often motivated by prejudice against particular groups, for example, on grounds of race, religion, culture, sex, gender, homophobia, special educational needs and disability
3. It may occur directly or through cyber-technology (social websites, mobile phones, text messages, photographs and email)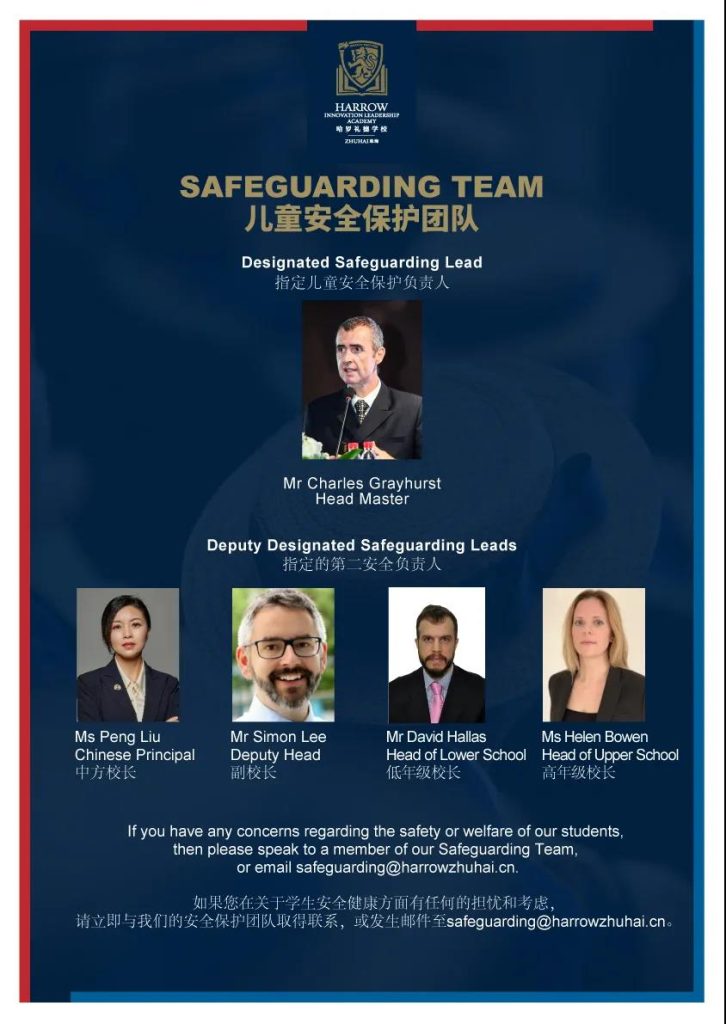 At Harrow Zhuhai, if bullying does occur, all pupils and staff should be able to report the incident and know that it will be dealt with promptly and effectively. This safeguarding poster is displayed in various locations around the campus to ensure the highest standards of safeguarding, creating a safe and healthy place for Harrovians.
Wednesday – How to respond to bullying?
Here at school, we have a special document called Prevention of Bullying Policy which encourages pupils to take responsibility for stopping bullying by using a range of strategies:
1. Asking the bully to stop
2. Rescuing the victim
3. Staying with or close to a potential victim
4. Talking to a bully at a time when he/she is not bullying
5. Taking collective responsibility, by not standing around and watching bullying
Pupils are encouraged to discuss the issue of bullying within their lead pastoral teachers (Form Tutor, subject teacher, and any adult they trust)
We have adopted the Anti-bullying alliance 2021 theme, 'One Kind Word' to encourage students write a kind message to a friend or a member of staff:
We also held an online Parent Seminar that introduced school bullying and advised parents on how it can be avoided.
Thursday – Our class pledge
Students created a class pledge and made posters to show how they can prevent bullying.
Friday – Odd Socks Day
On Friday, students wore odd socks to school. This was an opportunity for students to express themselves, celebrate their individuality, and highlight what makes them all unique.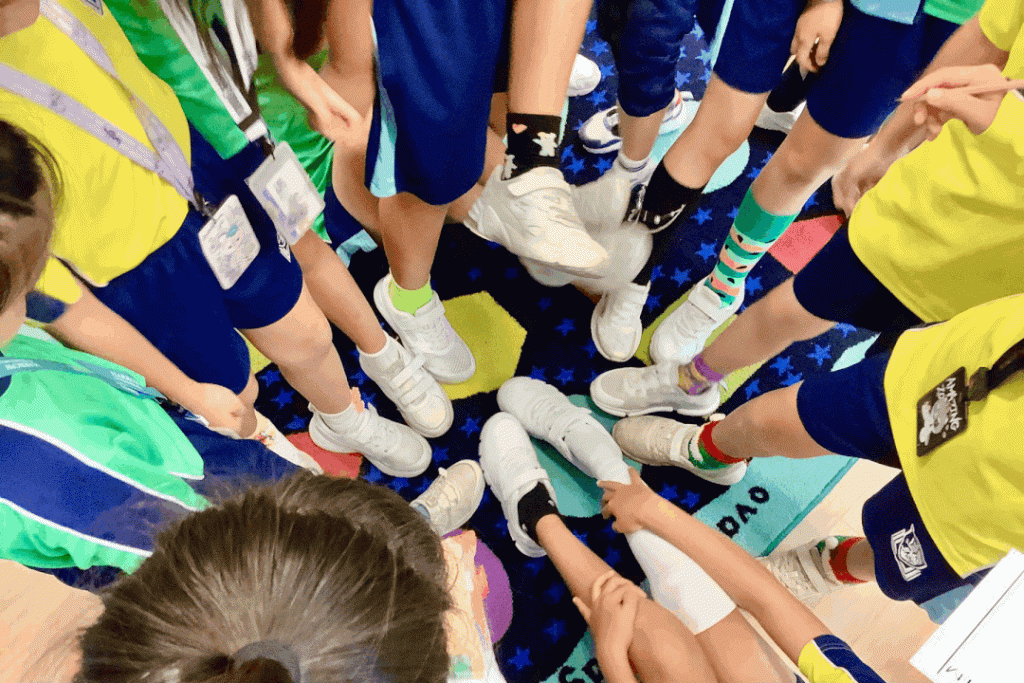 "Educational Excellence for Life and Leadership" is our guiding educational principle. We believe that a Harrow education will enable our children to think critically and solve problems positively.
The Young You raises questions, and we want to give answers. Will the world be all right? We believe it will be, as long as we all stand up to bullies together.
Opposing campus bullying needs your support, your communication and your care.