HZN 2023-06-15[EDUCATION] Sindy Liang
STEAM (Science, Technology, Engineering, Arts and Mathematics) is an emerging blended discipline approach to learning in recent years and Harrow Zhuhai, at the forefront of education, is bound not to miss it. At Harrow, our teaching team values the use of STEAM and encourages STEAM teaching in schools through a variety of Project Based Learning (PBL) projects that enlighten students' scientific thinking.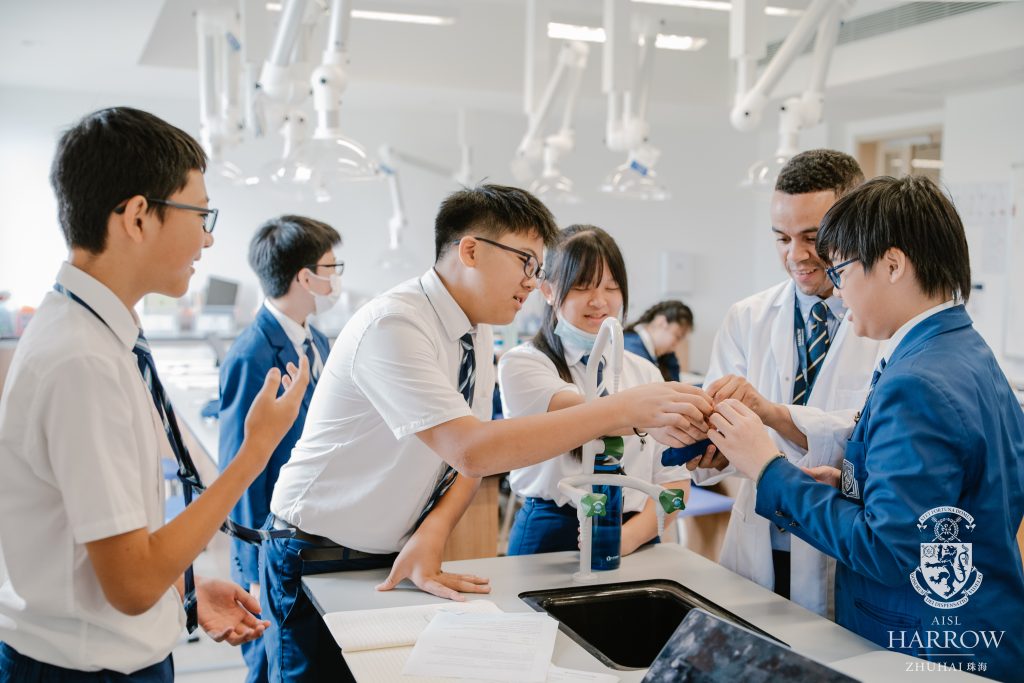 Interdisciplinary and integrated learning is one of the clever things about STEAM education, and science learning at Harrow Zhuhai involves an even wider range of subjects. During our school's annual STEAM WEEK, teachers from all subjects work on tasks based on science and innovation themes, with children in Maths solving engineering problems through geometry and equations, and children in English participating in science-themed debates. This approach to learning is also spread across a variety of different themed learning activities such as Challenge Week, Ocean Day and Earth Day, incorporating scientific thinking and concepts into the everyday life of the school.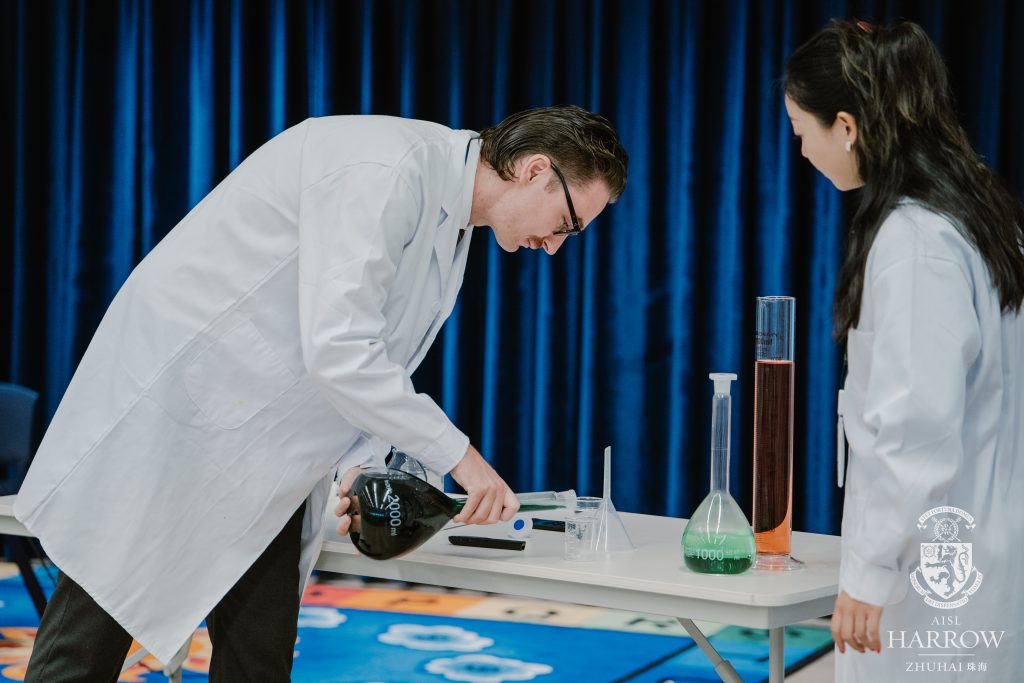 Head of Science,Mr. Jordan Cochrane said: "In general, Science consists of three domains: it is a body of knowledge, but also a wide range of methods or processes to develop this knowledge; but more importantly, it is a way of thinking. A scientific mind refers to a mindset characterized by curiosity, critical thinking, and a love for exploration and experimentation. We encourage our children to ask questions, observe the world, form hypotheses, and test them through systematic investigation. "
Harrow Zhuhai is committed to providing children with a bilingual education of international quality and we hope that Harrow students will develop their scientific minds and always remain curious about learning and the pursuit of truth.