HZN 2023-06-16[HOLISTIC]Sindy Liang
As part of Harrow Zhuhai's annual drama programme, the Whole School Production serves as a fun drama event that every Harrow Zhuhai student takes part in. The Music Team and the Arts Team have stepped up and collaborated to create The Lion King for this year, based on the Disney animation and Broadway musical version, once again bringing the school's passion for drama to the forefront.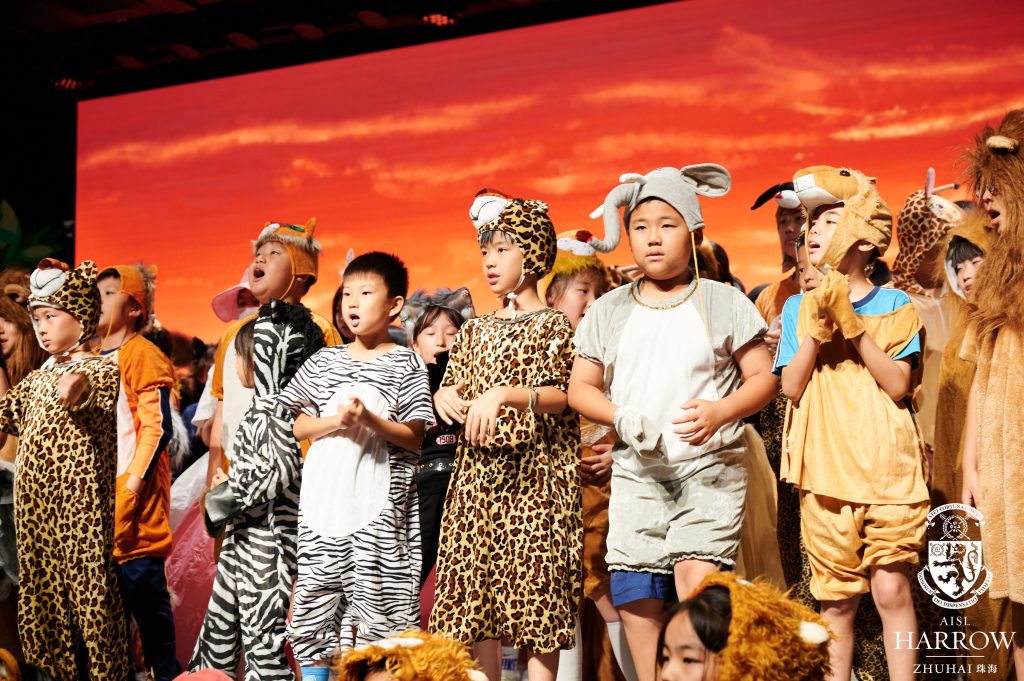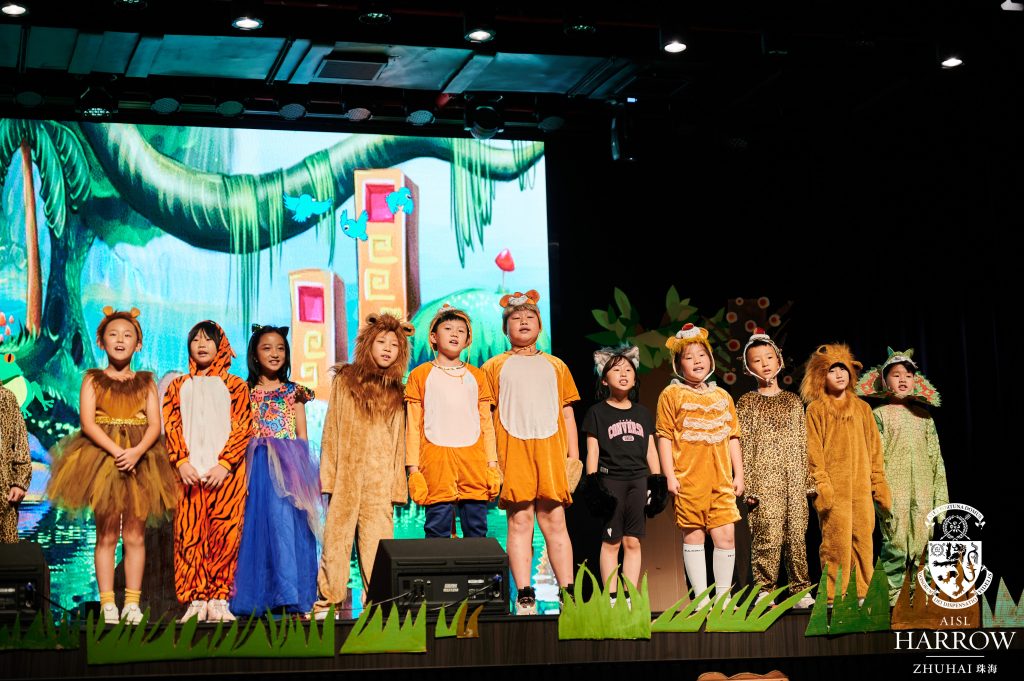 The Lion King was performed by all Harrow Zhuhai students as part of the 'Whole School Production'. The music and art teachers have cleverly built the plot through music, with each grade taking part in the singing and dancing. And to link the integrity of the story, Harrow Zhuhai G9 students from IGCSE Drama class took up the responsibility of creating independent narratives and leading roles to link all the grades musical performances in a lively way, creating a perfect interpretation.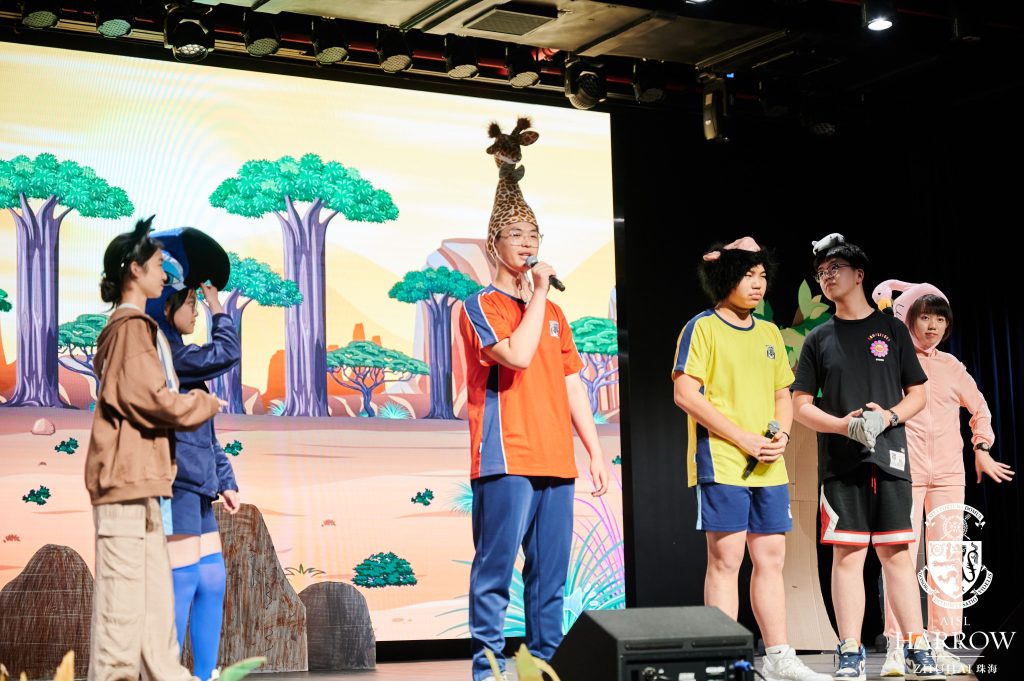 In addition to the theatrical performances, this year's production of The Lion King also incorporated a variety of instrumental performances which surprised parents and audiences. The classic scene from the original production, Can You Feel the Love Tonight, was performed by a quartet of senior students through violin, saxophone, and piano. In the scene The Stampede, the students not only played African drums to create the atmosphere, but also incorporated Chinese elements – the G8 students also used traditional Chinese drums to create a powerful soundtrack for the exciting performance.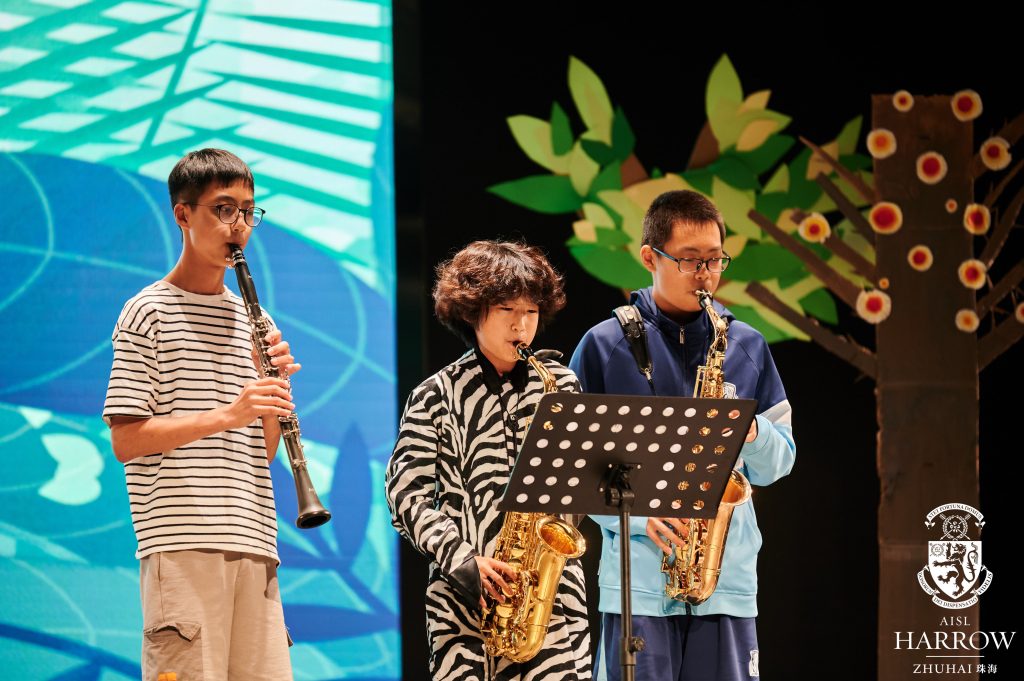 Harrow's drama programmes aim to encourage creativity and inspire a love of drama for all through whole school production, nurturing Harrow students to become holistic individuals, developing their creativity and self-expression.