HZN-2023-05-25[FOH]Sindy Liang
On 25 May, Harrow Zhuhai held a psychology-related workshop for parents, where a psychology teacher led parents to learn about positive psychology and happiness.
School Counsellor Ms. Selene Zhang introduced parents to scholars such as the famous psychologist Sigmund Freud and positive psychology pioneer Seligman, and explained that positive psychology is the applied science that reveals human strengths and promotes their positive functioning. Positive psychology and its practices are dedicated to identifying and understanding human strengths and virtues to help people live happier and more meaningful lives. Parents were attentive and nodded their heads in response. Ms. Zhang concluded by saying that living in the present moment, in the here and now, is the tried and tested trick to happiness.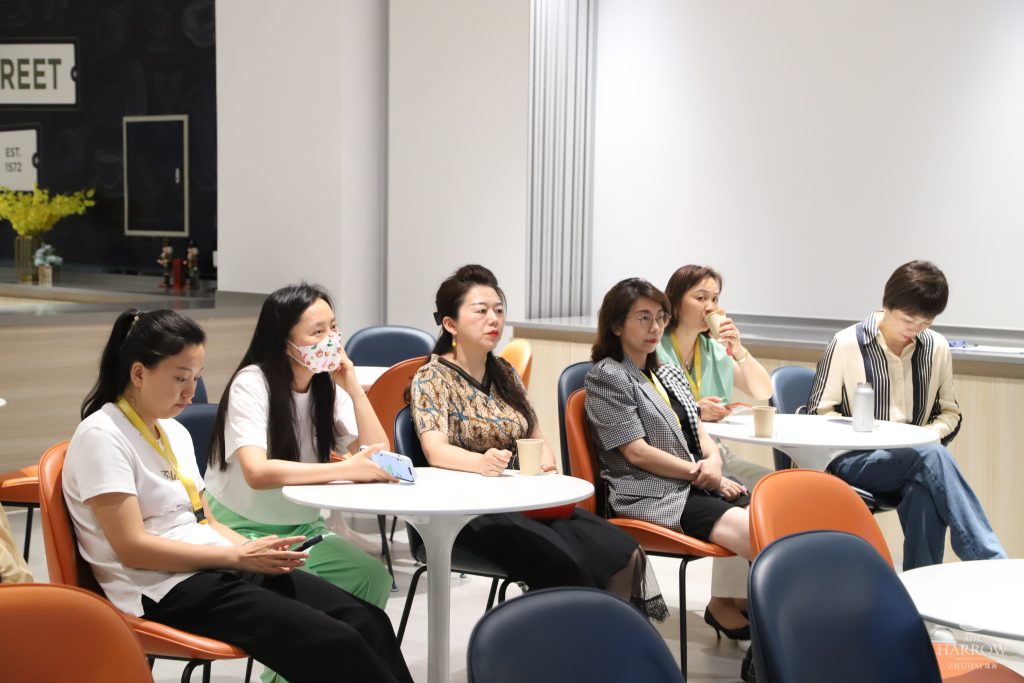 After learning some theory, parents were asked to do some exercises to understand themselves using positive psychology techniques, such as drawing their own 'emotion picture', drawing a 'lifeline' and doing the 963 quality exercise. During the exercise, parents meditated on the 9 positive qualities they possess, wrote down 6 things they are involved in or have taken ownership of, and listed 3 areas for improvement.
Harrow Zhuhai attaches great importance to home-school co-creation and the development of a positive outlook on life in the Harrow community, working with parents to enable students to grow up in a positive and happy atmosphere.