HZN 2023-06-02[FOH] Chloe Xiong
At the beginning of June, Harrow Zhuhai's Friends of Harrow Badminton Tournament kicked off in the gymnasium, with parents, teachers and students competing together.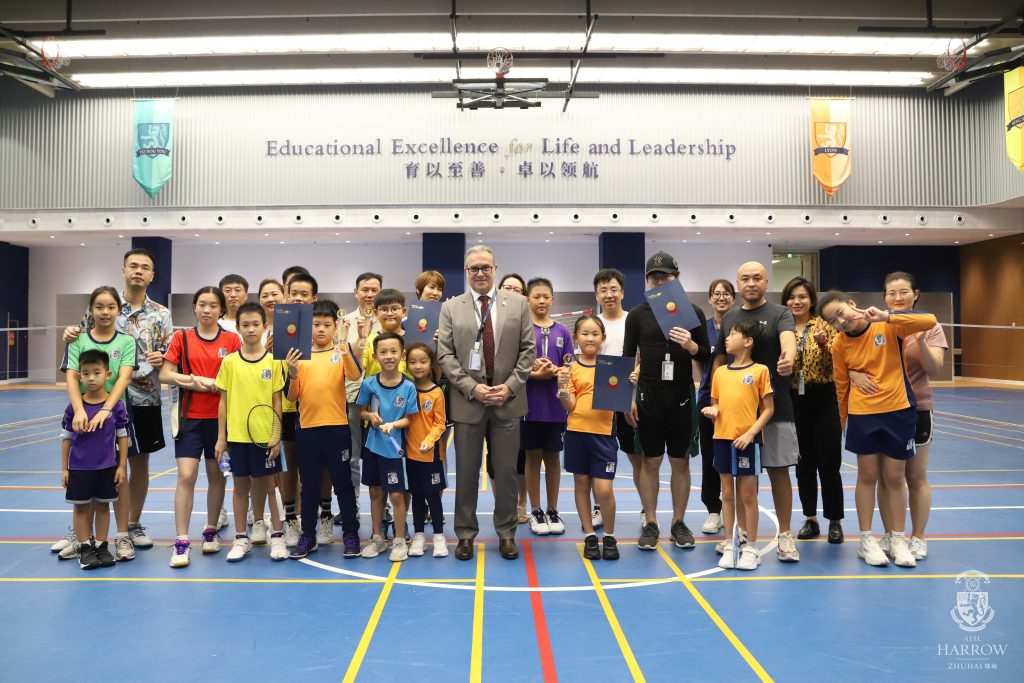 The tournament was divided into two stages: the first stage was a group elimination tournament, with each game decided by 21 points and one set; the second stage was a round robin tournament, with each game decided by 11 points and two sets. The doubles format was chosen for this badminton tournament, with teachers, parents and students playing against each other, with the aim of allowing everyone to experience the fun of competitive sport through competition and cooperation.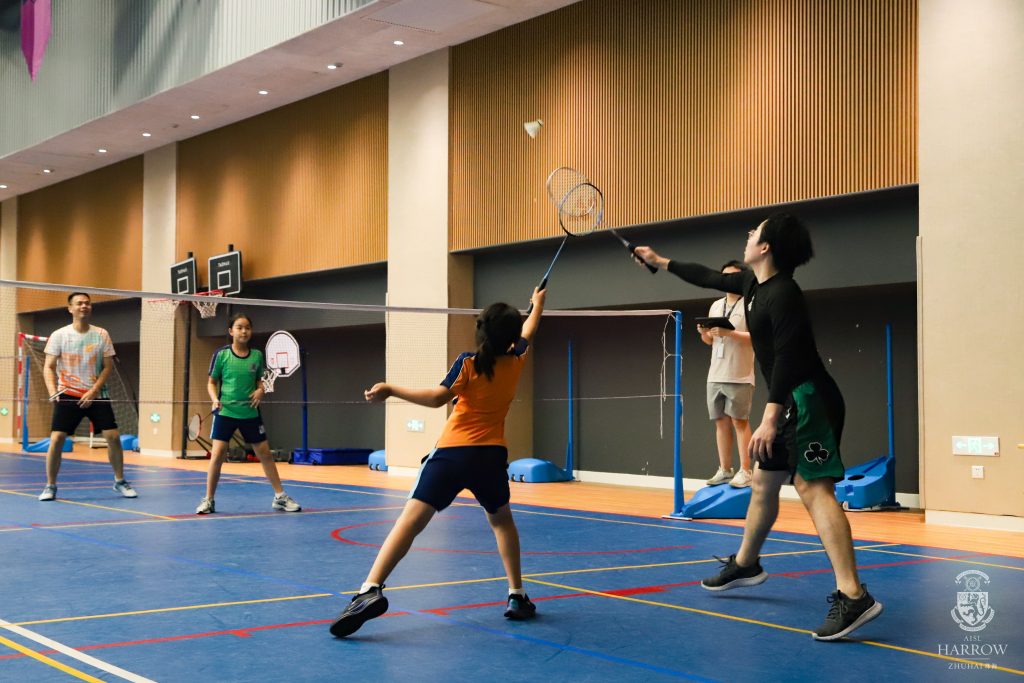 After several rounds of competition, the Lower School team, Michelle Li from G3 and Mr Lucian, played a fierce match on the court to win the championship. In the Upper School section, the competition was even more intense. All the players were in their element, hitting stride, jumping, netting, hanging, all kinds of skills, and made the whole gym filled with excitement and excitement. In the end, G6A Terry Wu and his parent were the top podium finishers.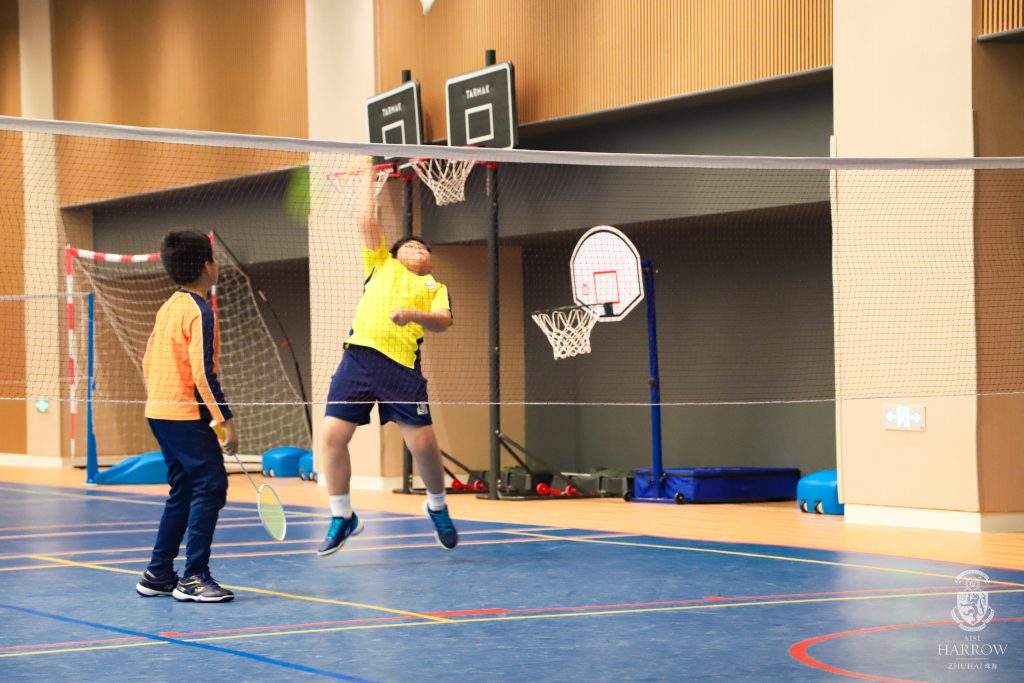 The competition once again demonstrated the Harrow values of Courage, Humility, Honour and Fellowship. We all worked together, fought for honour and cheered for friendship. We all competed to the best of our ability!