HZN 2023-05-11[EVENT] Chloe Xiong
On 11 May, Harrow Zhuhai welcomed two school board members from Harrow School in the UK and Harrow International Education Management to visit the school. As part of their annual visit to the school, the two experts spent two days evaluating the teaching and operation of Harrow Zhuhai through management meetings, classroom observations, student interviews, parent interviews and teacher quality monitoring reviews, accompanied by the school leadership team.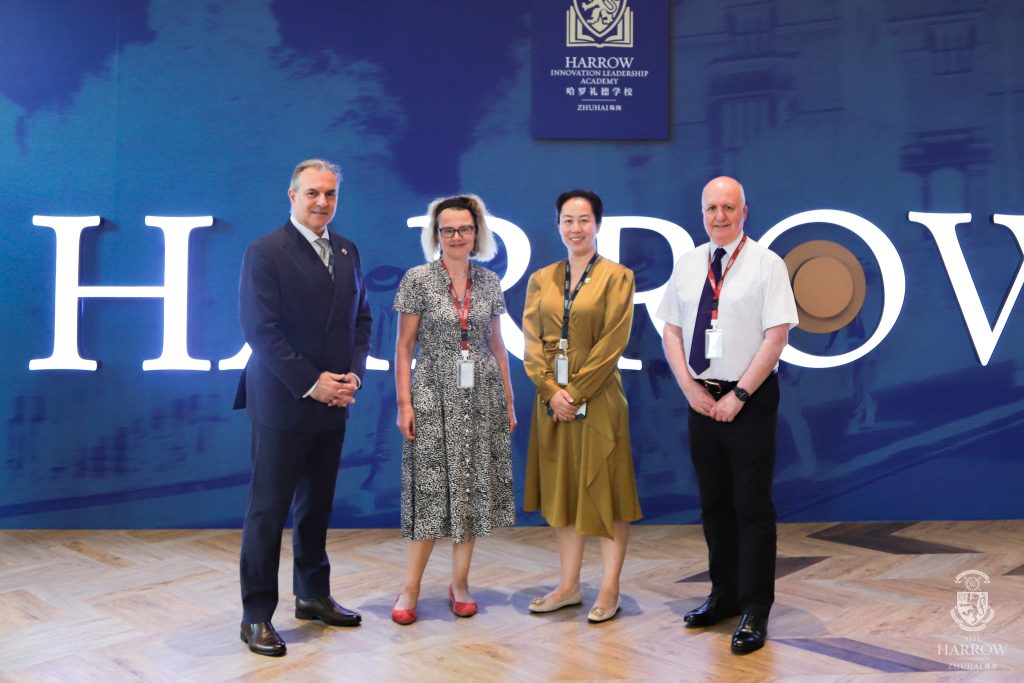 Harrow Innovation Leadership Academy Zhuhai is rooted in 450 years of academic excellence at Harrow School in the UK. An internationally acclaimed British public school, Harrow has a history of over 450 years. Its rigorous academic requirements and holistic approach to education have made it renowned in the education community. Notable Harrow alumni include politician Winston Churchill, poet Byron, writer Rod Dahl and actor Benedict Cumberbatch. These distinguished alumni have made important contributions to the world and underline the excellence of a Harrow education.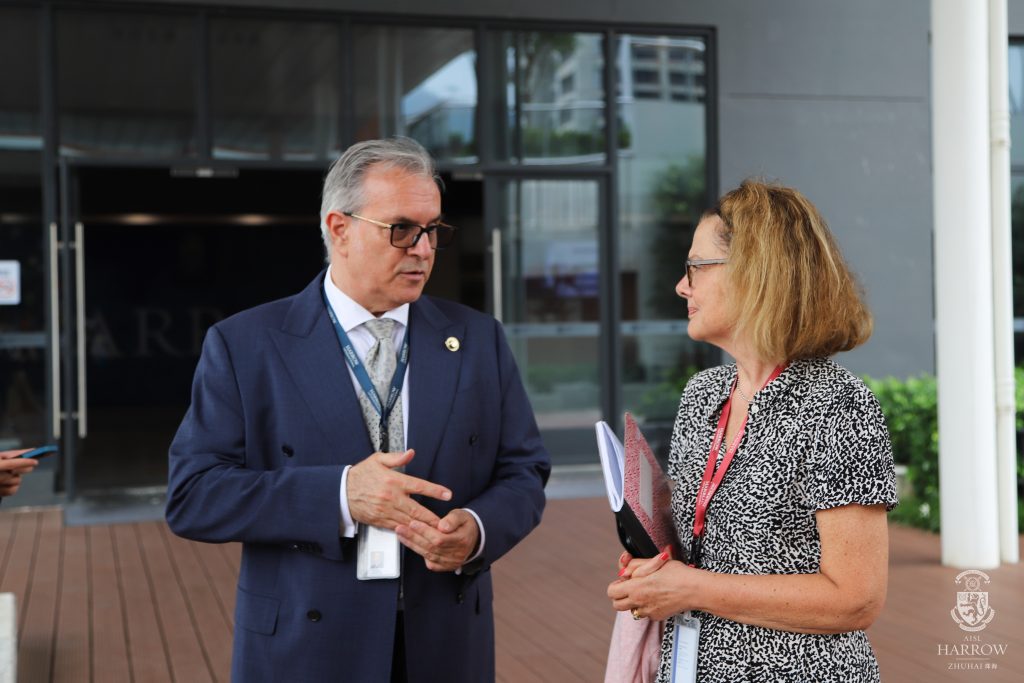 This school inspection was the first time Harrow UK visited Harrow Zhuhai on site after the outbreak of COVID-19. Harrow Zhuhai received a great deal of attention and recognition from the experts. The school board members spoke highly of the school's teaching environment, facilities and equipment and the delivery of education, but also made many constructive suggestions for the school's continued improvement. The inspection not only demonstrated Harrow Zhuhai's commitment to the strict implementation of Harrow's educational standards, but also highlighted the strong links between Harrow Zhuhai and Harrow School in the UK.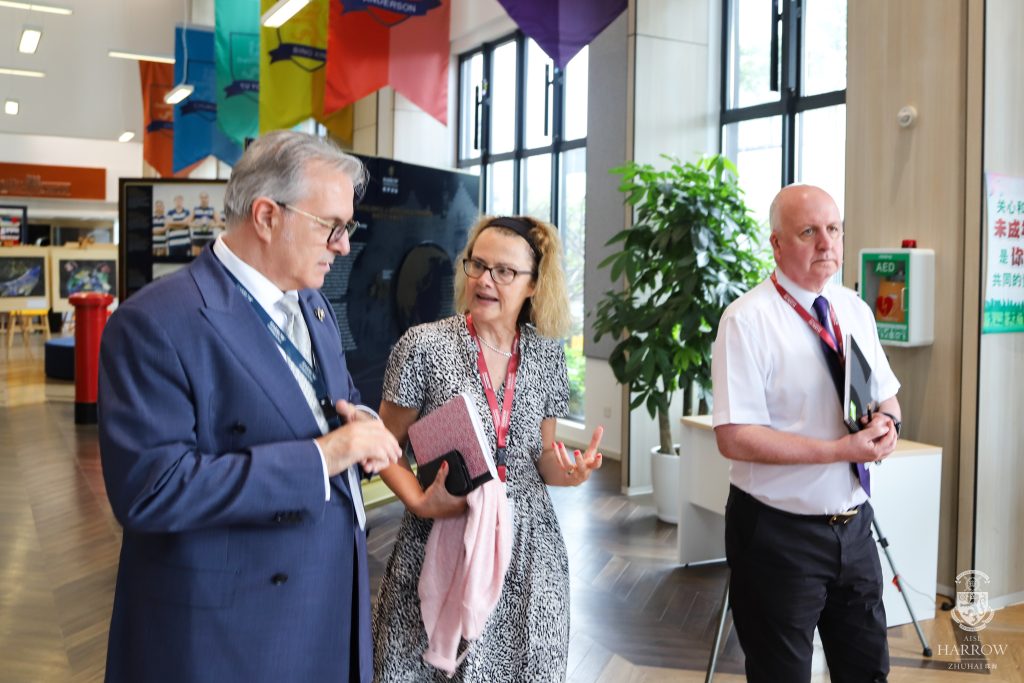 Harrow Zhuhai will continue to draw on the advanced experience of Harrow School in the UK to provide students with a world-class international education. Harrow Zhuhai students will benefit from the excellence and superiority of the Harrow brand, and they navigate the rapidly changing new era with confidence and a spirit of excellence.