HZN 2023-05-05[HOLISTIC] Chloe Xiong
This week, Harrow Zhuhai celebrates its second Leadership Week. "Roman Fortress", "Bridge Engineering", "Dryland Curling", "Interactive Design", "Paddle Boarding Course", all grades participated in different interactive games to shine a light on "Leadership" in teamwork.
Harrow Zhuhai places particular emphasis on the spirit of fellowship and teamwork. In the "pipe transport" project, Grade 1 and 2 students had to form a line and hold a coloured half-circle pipe with their hands, constantly adjusting their position so that the ball could be transported smoothly. This project requires hand-eye co-ordination, and the children need to keep an eye on their peers and react in time. In addition, the "Roman Fortress" project ignited the team spirit of Grade 5 and 6 students with a battle against each other. They had to build their own "fortress" using plastic pipes, place water balloons on the throwing machine and constantly adjust the path and angle of their shots to achieve the best possible blow. The intertwining of competition and cooperation greatly motivated the Harrow students and enhanced their hands-on skills in a fun way.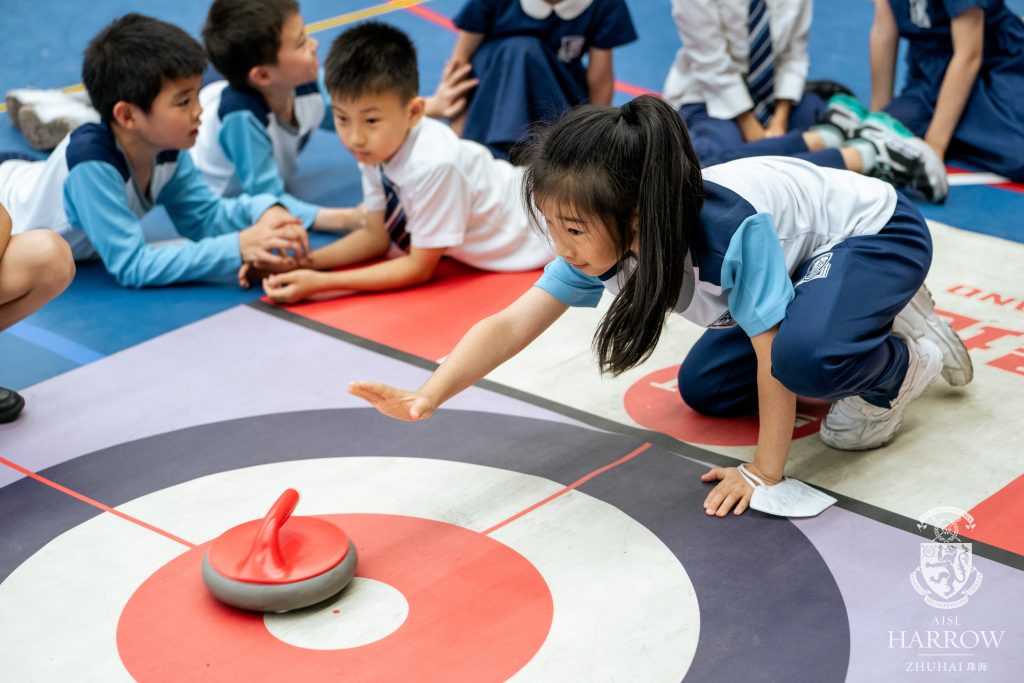 The leadership projects for upper students were more practical in nature, using digital devices to complete their own projects involving digital technologies such as interaction design. Also, during Leadership Week, Harrow Zhuhai offered a range of survival skills learning opportunities that could be applied in everyday life situations. The "Surfboard Course" allowed students to learn basic surfboarding skills, as well as simulate a water fall scenario, with the aim of providing students with the skills to deal with a waterfall. The lower students also learn how to make a stretcher and perform CPR and other medical emergencies during the session.
The annual Leadership Week is a traditional programme of leadership development at Harrow Zhuhai. Through an innovative approach of games and project-based learning, students can gain a deeper appreciation and learning of Harrow's values and leadership traits through practice.