HZN 2023-06-21[EVENT]Sindy Liang
On the afternoon of 21 June, AISL Harrow Zhuhai and Hengqin Tinmuk Rowing Club jointly held the launch ceremony of Harrow Zhuhai Rowing Team and AISL Harrow School Rowing Training Base. The event took place at Hengqin Rowing Park and was attended by Ms. Fong Fong Tan, the Deputy Director of the Livelihood Affairs Bureau of Guangdong-Macao In-depth Cooperation Zone in Hengqin, Mr. Chen Zhipeng, Founder of Tinmuk Rowing Club, Dr Max Caruso, Head Master of Harrow Zhuhai, Mr. Constantine Yu, Head of Marketing and Admissions of Harrow Zhuhai, as well as parents and student representatives.
During the ceremony, Harrow Zhuhai Rowing Team announced the formation process, selection criteria and training plan for the new academic year. The inauguration of the Harrow Rowing Base will not only provide Harrow's Zhuhai students with access to rowing training and racing opportunities close to home but will also provide open rowing training opportunities for Harrow's 10 schools in Asia. At the event, the organisers introduced the medium-term development plan for rowing for Harrow schools, which includes rowing-themed winter camps and overseas exchange visits by rowing teams from world-renowned schools, all of which will be gradually built up over the next three years.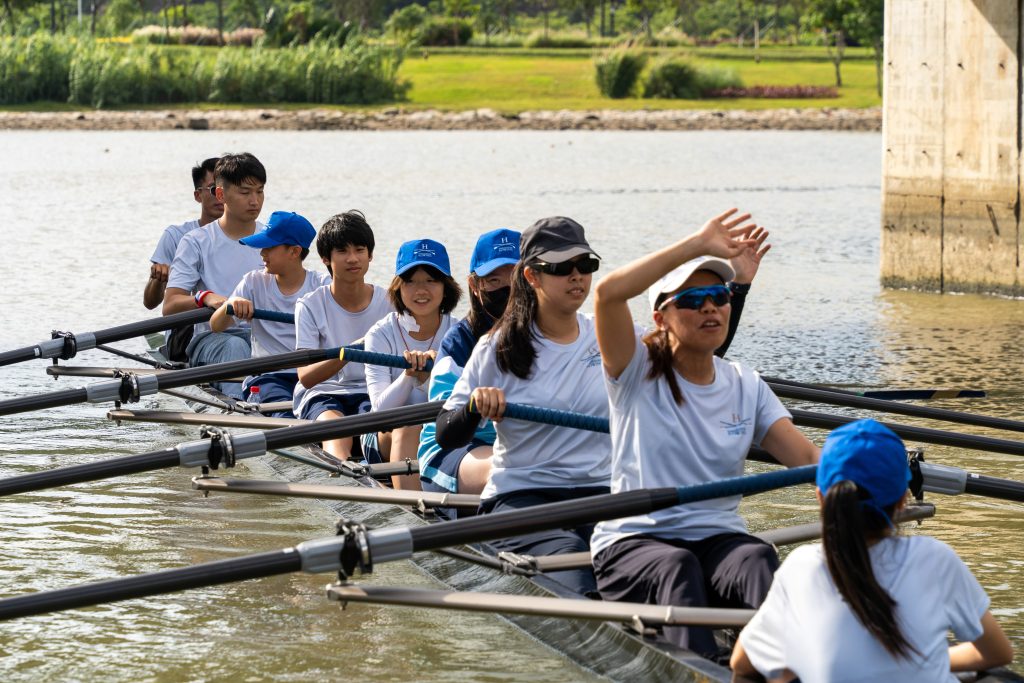 At the launch ceremony, the captain of the Yale University rowing team and athletes from the Hong Kong Rowing Youth Academy also gave their best wishes for the establishment of the Harrow Zhuhai Rowing Team and the Harrow Rowing Training Base through a video and expressed their expectation to come to Hengqin at the end of the year to have a friendly competition with the Harrow Zhuhai rowing team on the TinMuk River.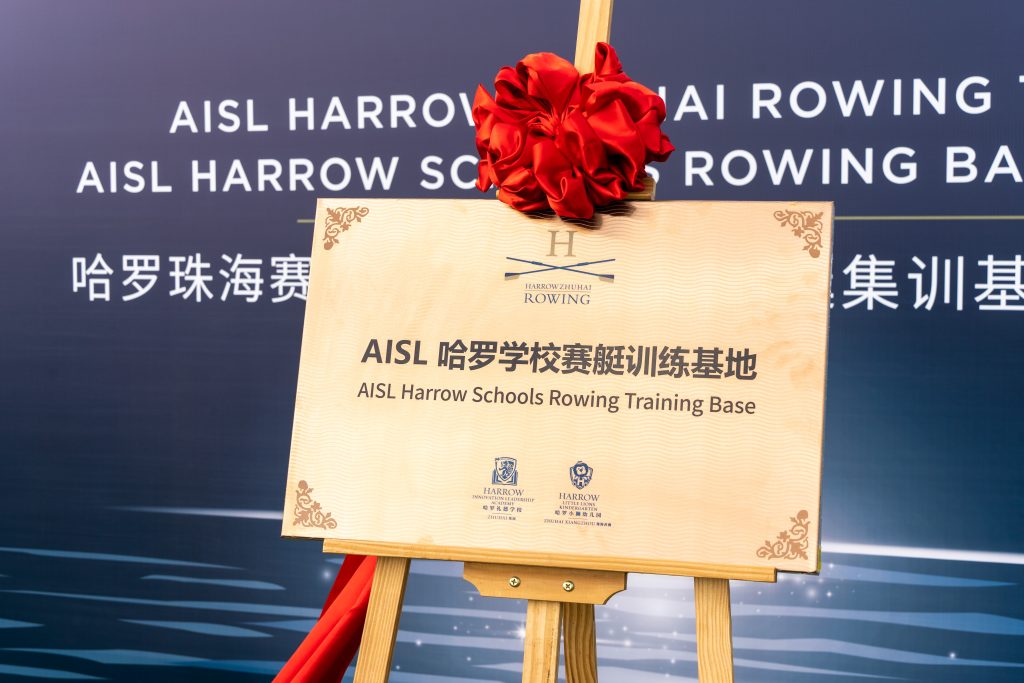 The success of this event not only laid the foundation for the development of the school's sports programme, but also provided a vehicle for the development and cultural transmission of Harrow rowing in Asia. As a calling card of Hengqin's international education, Harrow Zhuhai will continue to promote the development of rowing and other international programmes on campus and provide more opportunities for students to learn and develop. It is believed that with the support of all parties, the Harrow Zhuhai Rowing Team will not only become an excellent brand name of Harrow, but also a vivid demonstration of the vibrant and enthusiastic new face of the Guangdong-Macao In-depth Cooperation Zone in Hengqin.