HZN 2023-04-28[HOLISTIC]Sindy Liang
The House is a distinctive part of Harrow's education, and the House can be considered the core of the campus culture. On 28 April, Harrow Zhuhai celebrated the first House Film Competition. After months of preparation, the six Houses of Harrow Zhuhai presented their films to the whole campus on this day.
The six Houses of Harrow Zhuhai – Tu Youyou, Anderson, Churchill, Bingxin, Lyon and Sun Yat-sen – made their own house's films on the theme of one of Harrow's four values – Fellowship. The film day was judged by professional directors and a group of teachers, and after fierce competition, the Churchill came out on top and took the best film.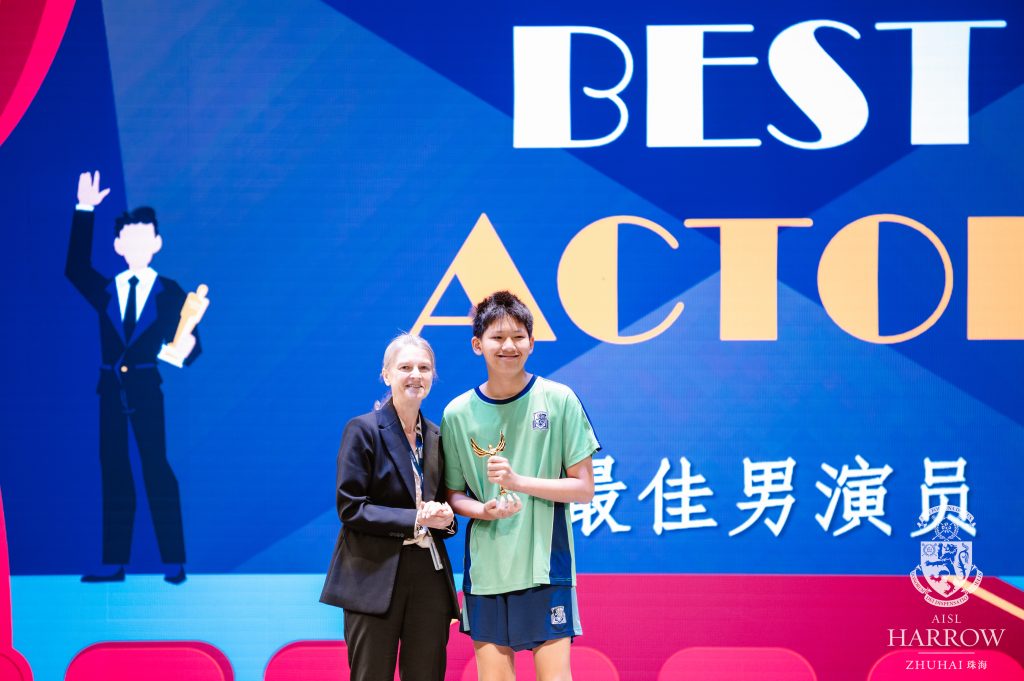 Churchill's film tells the story of a new student who is silent when she first arrives. The students think she is deaf and learn sign language collectively in the hope that they can communicate with her smoothly. Unexpectedly, when communicating with her in sign language, they discover that she can speak and is only momentarily shy. After a beautiful misunderstanding, the members of House actively drove her to integrate into the family, demonstrating the spirit of unity and mutual support in the House.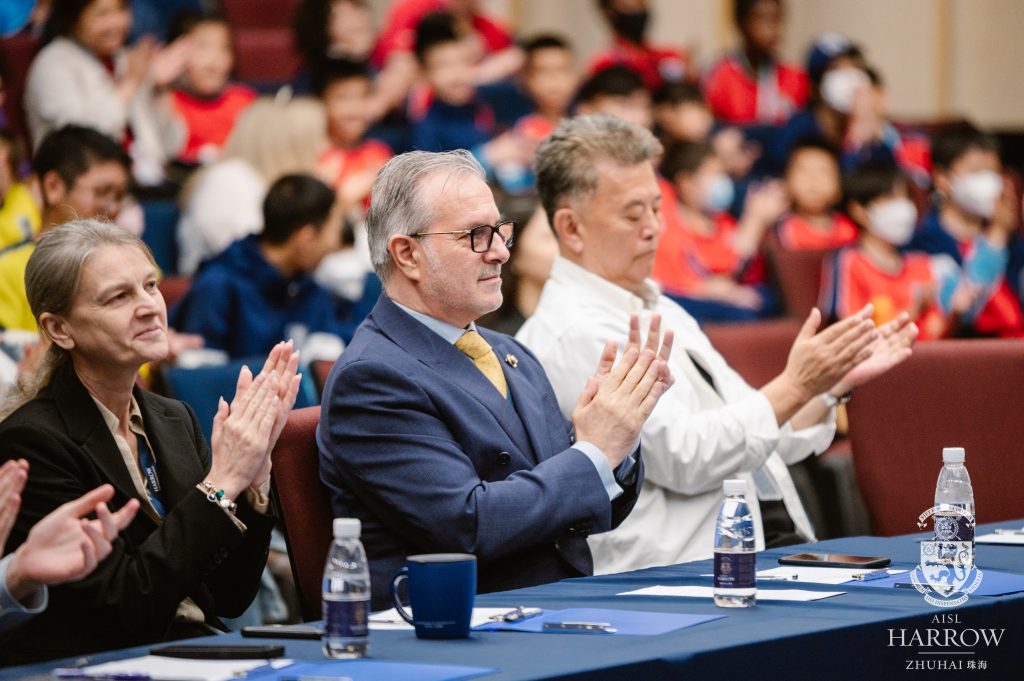 Apart from the film day, the House will have a variety of activities to follow, so that students from different grades of the House can spend time together, build up very close communication and collaboration, and strive for glory in various competitions for the House. The students will try their hands at leadership roles in managing and coordinating the activities of the House, making full use of the children's leadership qualities.