HZN 2023-04-28[HOLISTIC] Chloe Xiong
At the end of April, Harrow Zhuhai held its first public art exhibition. The theme of this exhibition is Pop Arts which makes for a slightly thought-provoking yet in-depth practice of the students' creative skills and abilities.
Pop Art is all-encompassing, and the students' work shows a wide range of creative approaches. The G5 students created pieces based on their home provinces, inspired by the I Love NY poster created by the famous American graphic designer Milton Glaser. Moreover, the G7 students' artwork made a link with the G5 ones, showing silhouettes of the characteristic buildings of their hometown by sketching and cutting and rearranging steps, and behind the image they also gave a bilingual introduction to the city, expressing their love for it.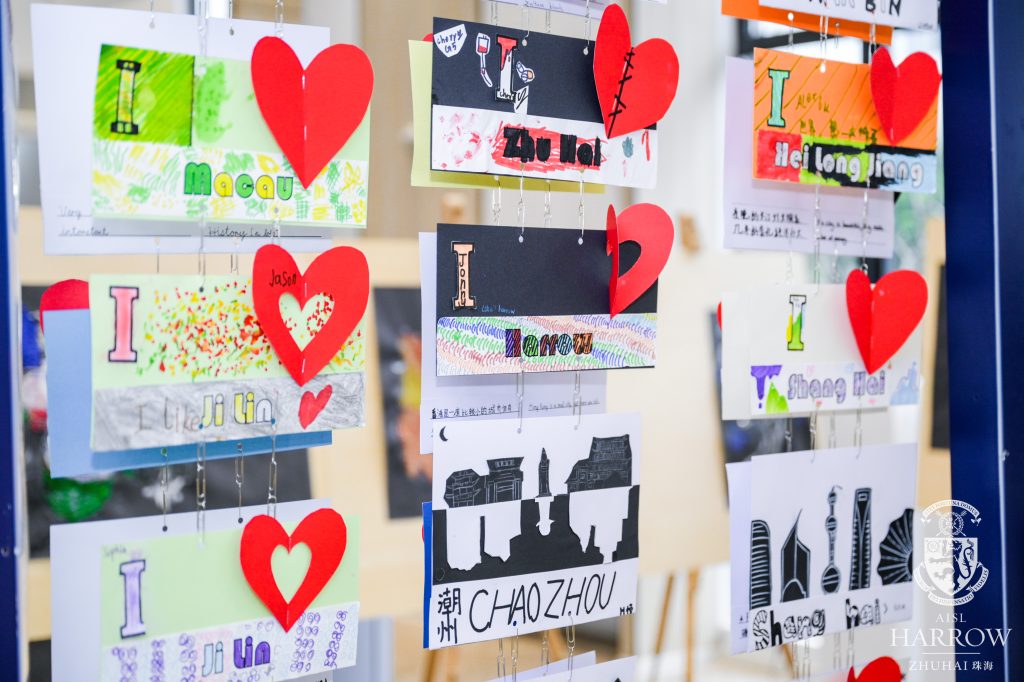 G6's works focused on a remake of a classic work by Andy Warhol, the 'godfather' of Pop Art. They worked on two pieces of artwork. One is a packaging design for the classic Campbell's canned soup and the other is an avatar design of a selected Marvel and DC hero. G8 and G9 students experimented more with the medium of creation and portrayed the world of animals by using different colours of glitter to create their work. Some students started with colour and marvelled at the charm of colour; some expressed their awe of the natural world; others had some philosophical reflections and felt the relationship between man and society.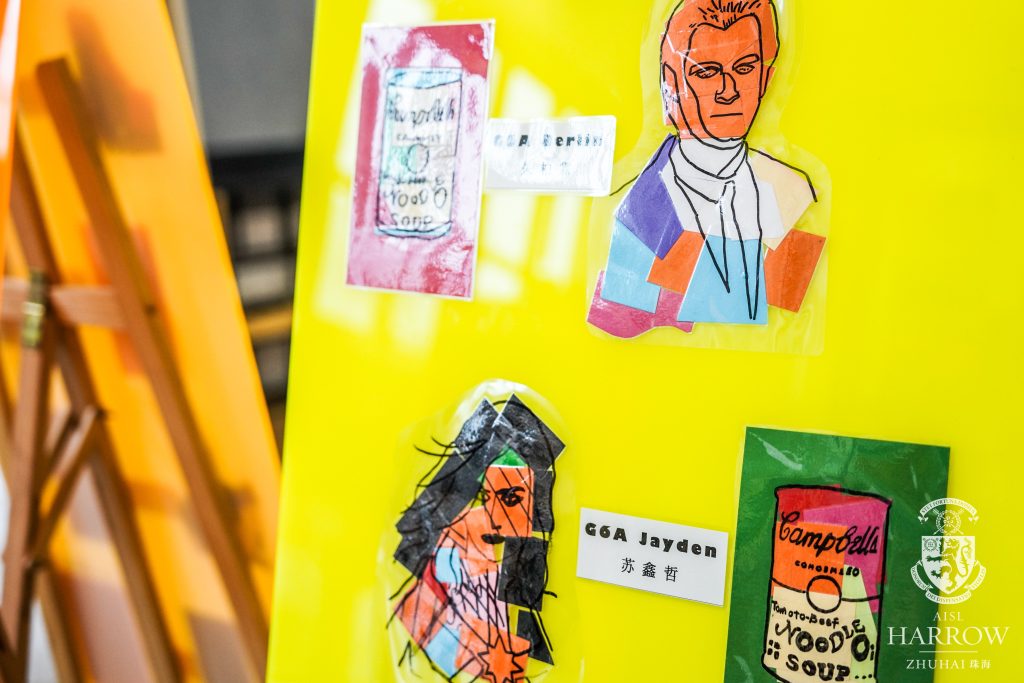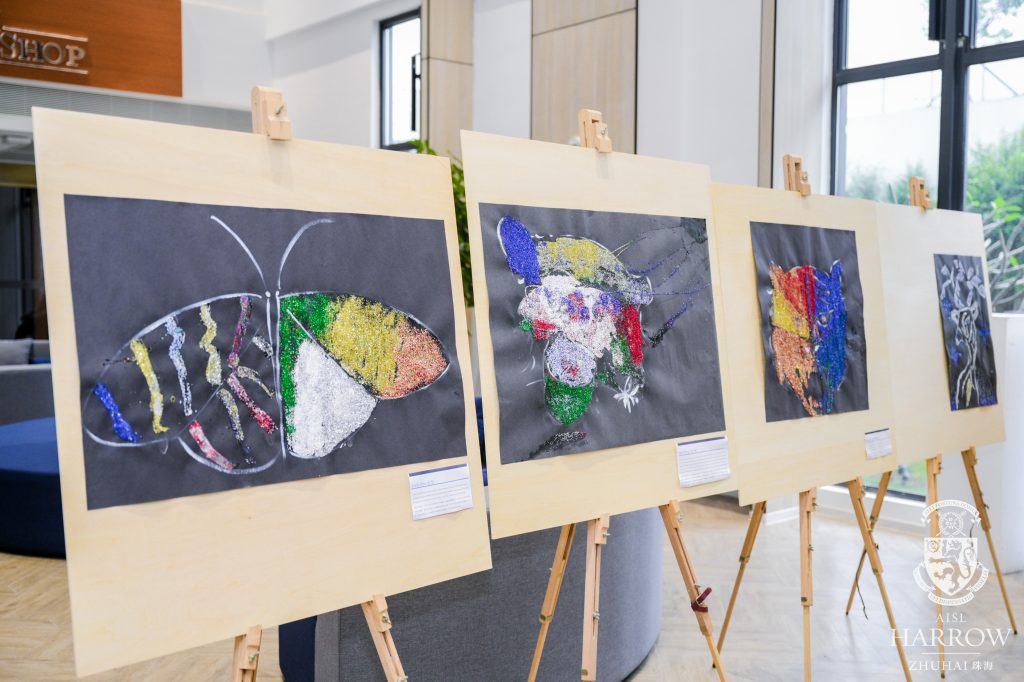 This art exhibition showcased the creativity and imagination of Harrow students, conveying an attitude to life and a view of the world. Harrow Zhuhai expects students to keep exploring and innovating, and to feel the beauty and colorfulness of life in the process of creation.