HZN 2023-03-09[EDUCATION] Sindy Liang
It's a sunny day with light breeze when the spring is in the air. Harrow Zhuhai's Chinese Culture Day(CCD), themed in " Study Between Water and Cloud", is on the go! The programme focuses on four areas connecting Human, Creation, Nature and Society. Students from the upper and lower classes take on four different routes of study and exploration on the same day to learn Chinese and explore new knowledge in different environments.
G1 and G2 students embarked on a journey of discovery through a "Day at the Museums". They went to the Zhuhai Museum and Zhuhai Planning Exhibition Hall to learn about the three themes of "Zhuhai History, Common Memory and Zhuhai Traditional Arts and Folk Culture". The students then started a treasure hunt at the China Red Sandalwood Museum (Hengqin Branch) and also disguised themselves as little court carpenters, making small pieces of furniture. Students from G3 and G4 embarked on a "Little Leonardo da Vinci – Painting Experience". The students went to Zhuhai Free Cloud Art Research and Education Base to visit the Free Cloud Art Museum, the 5D space to restore world famous paintings and the oil painting dream factory.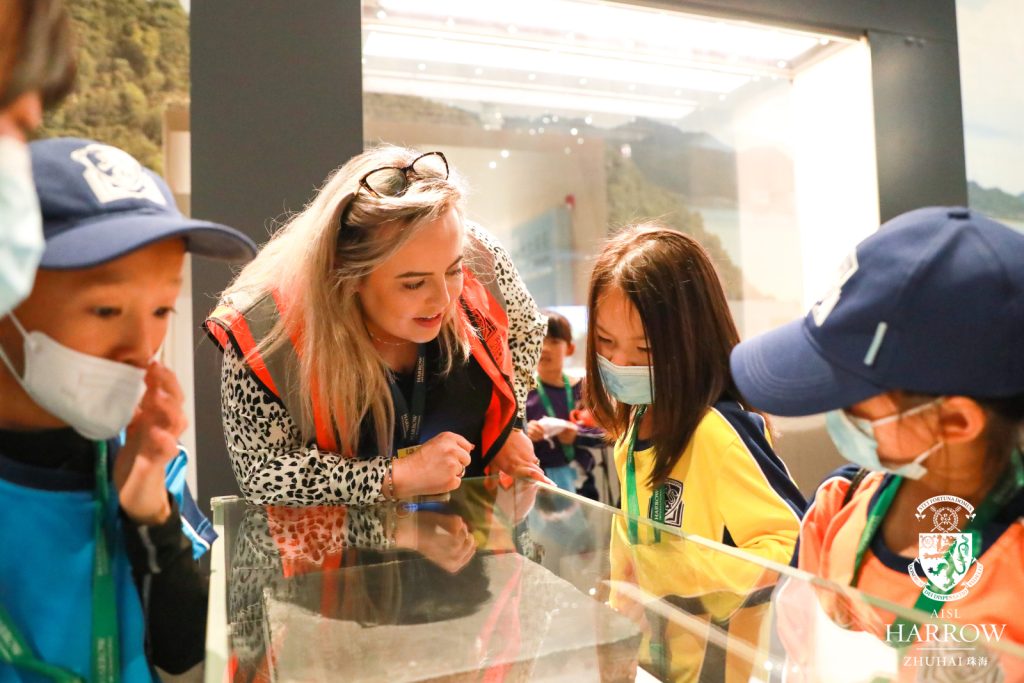 The study program for the Upper School students was more challenging and in-depth. G5 and G6 students explored the mysteries of time and nature. They went to the Rossini Time Factory, the first museum of watch culture in South China, and visited the Rossini Horologe Museum, the corporate culture gallery, the watch production tour and the European-style watch-themed garden. At the Qi'ao Mangrove Reserve, a provincial nature reserve, students saw large numbers of migrating birds migrating south, rare vegetation and animals, observed the phenomenon of high and low tides.  G7, G8 and G9 students learned about the construction history, operation mode and future ambitions of the Hong Kong-Zhuhai-Macao (HZM) Bridge and Zhuhai port in the HZM Bridge exhibition hall. They studied See Zhuhai at Sea course on a cruise ship to take in the sights of the HZM Bridge and to enhance their pride in being a great nation in science and technology.
The ambition of the young is to walk the walk. Harrow Zhuhai hopes that by going out on study program let students measure the ground beneath their feet by walking, open their hearts to awareness through exploration, inherit the spirit of admiration, create the future by taking responsibility.