HZN 2023-03-06[EVENT] Sindy Liang
On 6 March, Harrow Zhuhai recognised outstanding and dedicated service staff for their hard work, dedication to the school and for all they do at school assembly.
Harrow Zhuhai honoured the service stars of the Property Management Team, School Bus Team, Medical Team and Canteen Team respectively. Dr. Caruso, Head Master of Harrow Zhuhai, said that many key people in the Harrow community work quietly to make our school function properly, they may be inconspicuous, but their efforts make the campus a better place, our security guards, our nurses, our bus nannies, our canteen staff, our cleaners… …Today, we recognise our wonderful service staff and thank them for their dedication and their hard work.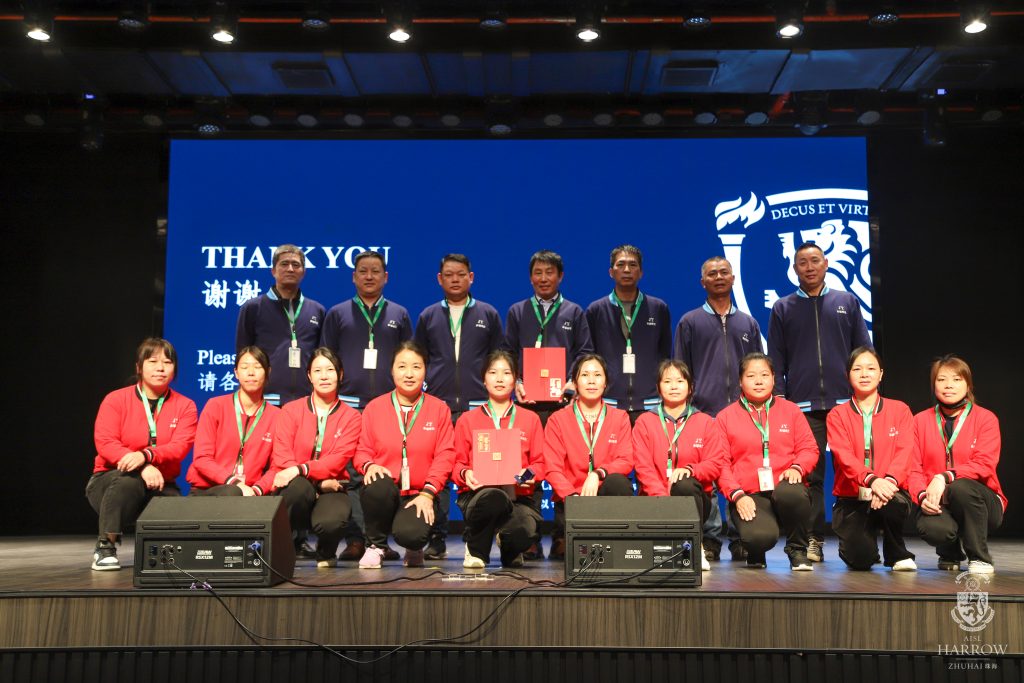 For example, Xiaonan Xu from the Property Management Team has been outstanding, conscientious, proactive in helping students or parents and gets along well with her colleagues. Baobao Sun has been serving on site since the school opened, working conscientiously and responsibly with a positive attitude and obeying the leadership arrangements, making the property work run more smoothly and the team working more closely with each other. Miko Kang of the medical team completed all the work in the infirmary with quality and quantity, and had a strong sense of teamwork. During the pandemic, the medical team was the backbone of the relevant work, and she also played a leading role in the pandemic prevention work.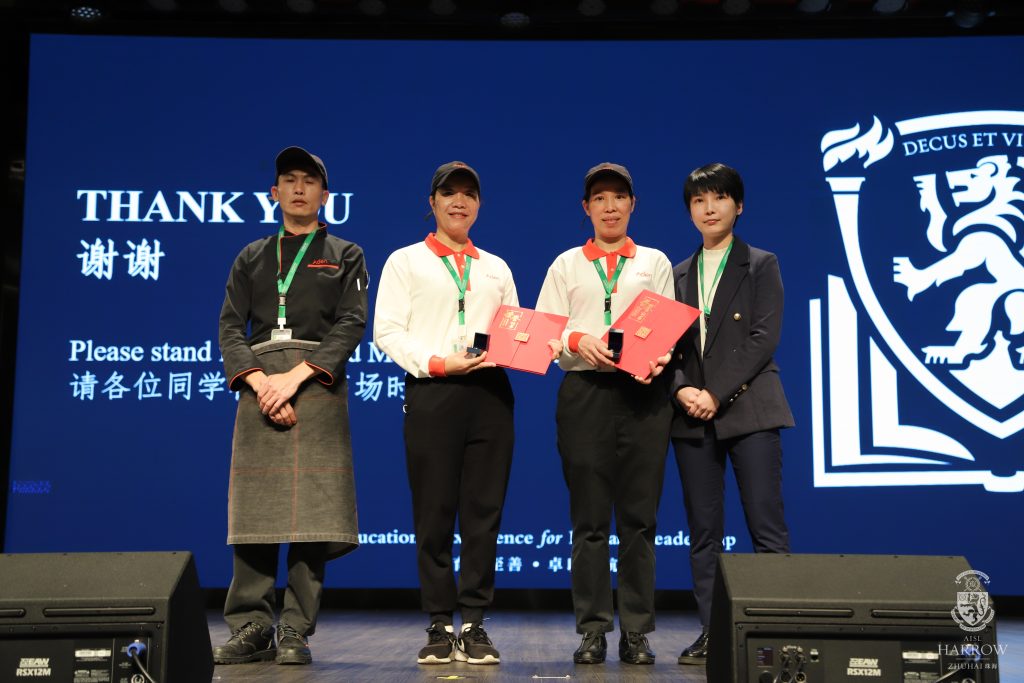 The Harrow Zhuhai campus is clean and tidy, the school buses pick up and drop off students on time, and the canteen meals are warm and tasty …… None of this is without the quiet dedication of the service staff who will practice what they do to provide a better campus life for Harrow students.
The specific service stars are:
Property Management Team ​
Xiaonan Xu Bobo Sun Xiuying Mo Yinbin Liao ​
Canteen Team ​
Yajin Long Huanxi Lu​
School Bus Team ​
Chenggang Liu Xiaohong Zhang​
Medical Team ​
Miko Kang​