HZN-2023-05-19[EVENT]Sindy Liang
Sport has always been about more than just getting fit. It's about pushing yourself to the limit and gaining strength from your team. That is the top attraction of sport. Carrying on the tradition of sports in Harrow's holistic education, 19th May Harrow Zhuhai celebrated its annual Sports Day.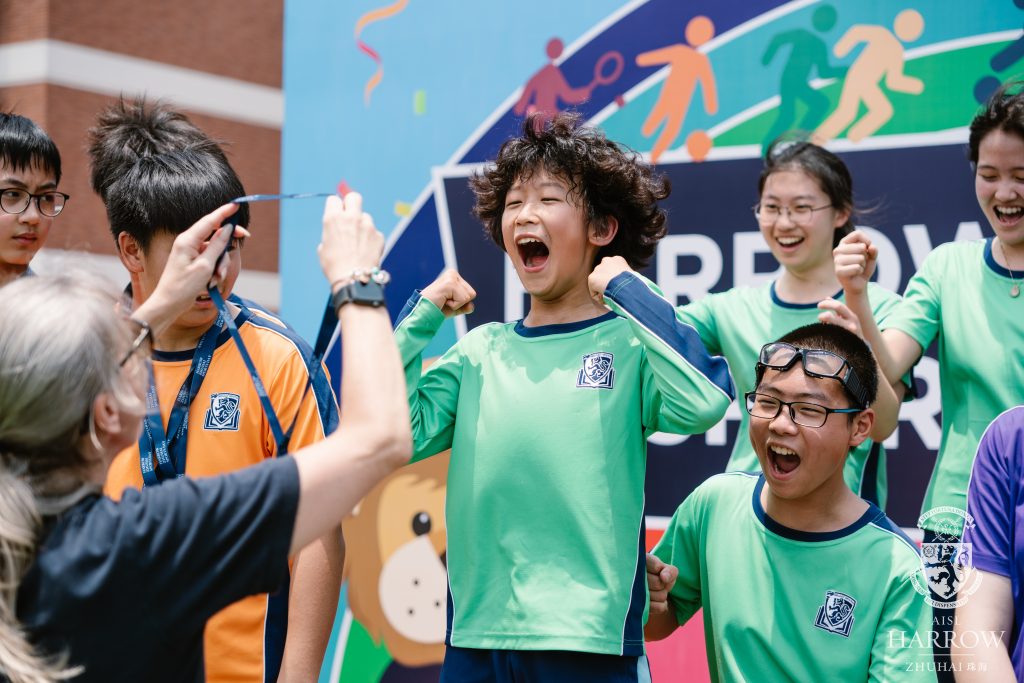 In keeping with the tradition of the House system, the Harrow Zhuhai Sports Day was also held on a House-by-House basis. After fierce competition, the winner of this year's Harrow Zhuhai Sports Day was Churchill! This year's Harrow Zhuhai Sports Day included an opening show for the first time. The student band sang with passion, the African drums played with enthusiasm, and the students and teachers danced with K-Pop… The sports day included traditional competitive events such as sprinting, relay running, basketball and jumping. On the sprint track, students ran with all their might, striving to challenge and break through to discover their athletic potential. The field events were also in full swing, with Harrow Zhuhai students competing in the high jump and long jump events, challenging themselves to go even higher and further.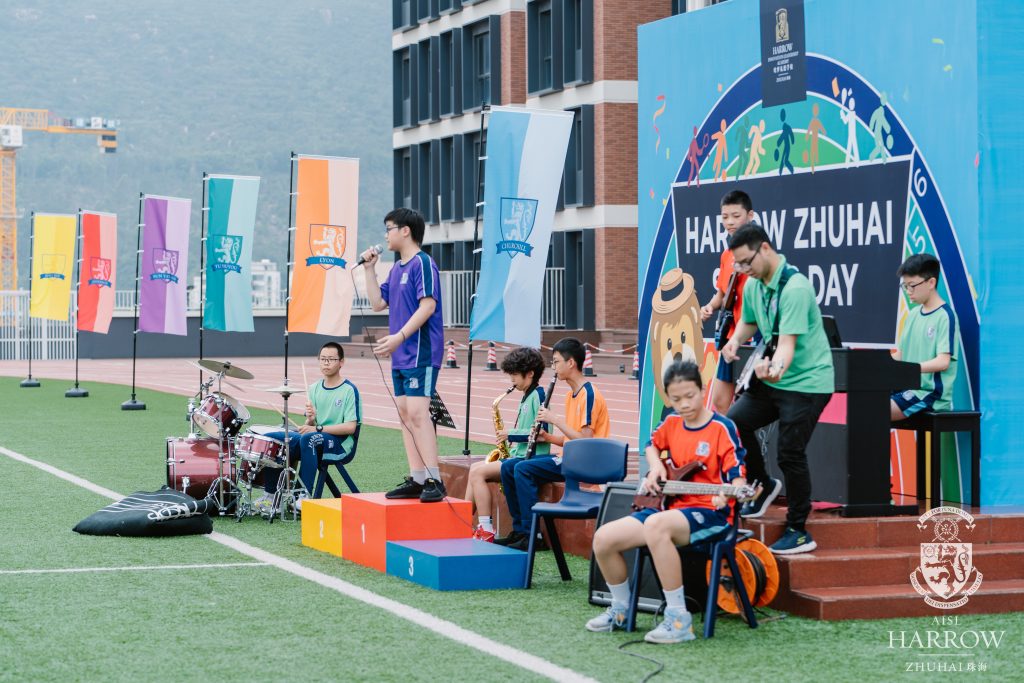 The teachers of the Harrow Zhuhai Sports Team had the ingenious idea to offer sack race, two-person three-legged run and fun throwing, so that the students of could find the fun of sports. While the students were battling it out on one end of the field, another "special" match was taking place on the other! It was a tug-of-war between Harrow Zhuhai parents and Harrow Zhuhai staffs, and it was a great moment for parents competing with teachers. The students swarmed and shouted cheers to bring the Sports Day to a climax.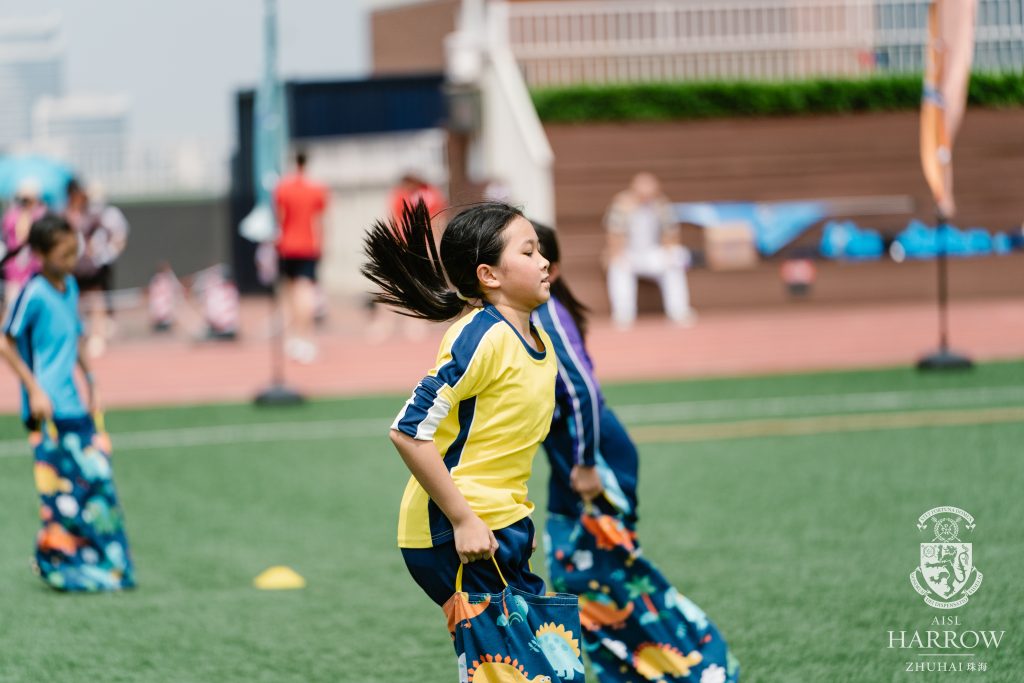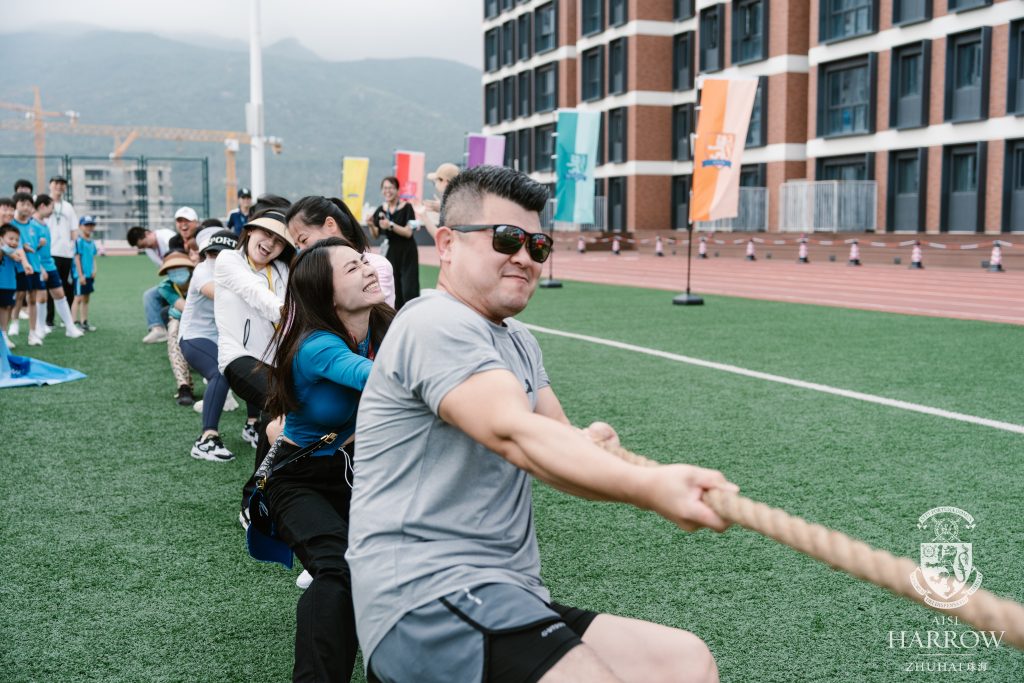 Harrow Zhuhai's students show good physical fitness, motor skills and spirit on Sports Day which are supported by a daily PE programme. With first-class sports facilities, Harrow Zhuhai is committed to providing students with opportunities to develop their physical and sporting skills. At the same time, through sporting activities, students develop teamwork skills, resilience and a determination to succeed that will benefit them for life.