HZN 2023-03-05[EVENT] Sindy Liang
On 5 March, Harrow Innovation Leadership Academy Zhuhai held its first Long Ducker Run since its inception at Hengqin Rowing Park, which was also the Zhuhai leg of Harrow's 450th Anniversary Long Ducker, with the participation of all students and staff, as well as attracting the attention and active participation of people from outside the school. The aim of the run was to raise money to help disadvantaged children in the local community. Participants were not only able to exercise, but also did their part for charity.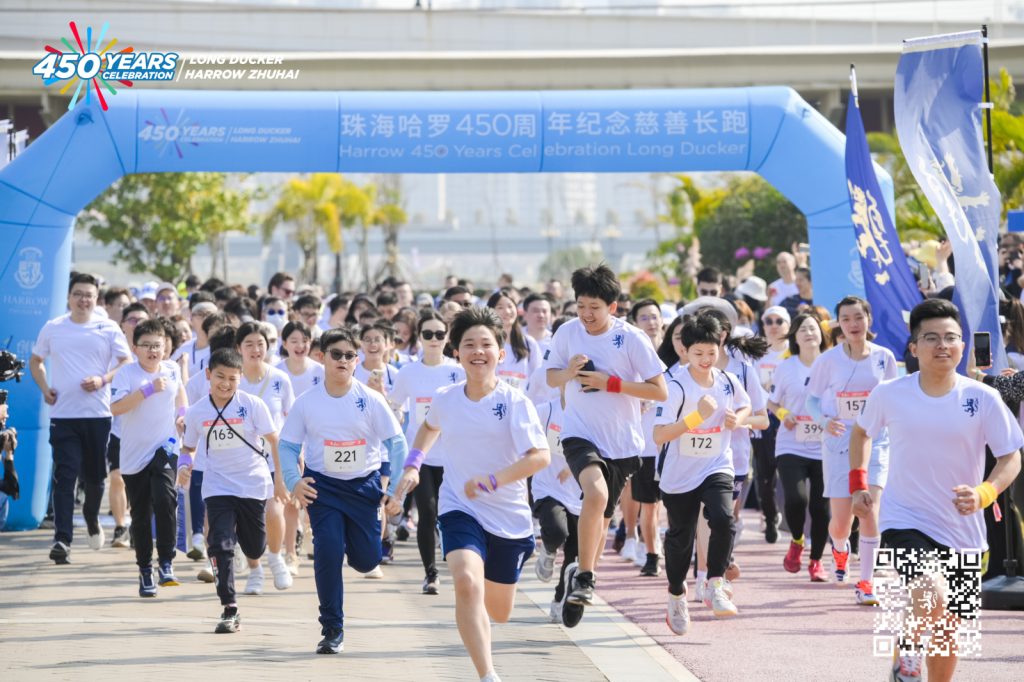 At 10am, the gun went off and an energetic team of mainly Harrow students and parents set off from the rowing park and completed Harrow Zhuhai's first long-distance running challenge along the beautiful Ti Muk River Bikeway. The event had a warm atmosphere and the participants were in high spirits, showing the positive and challenging spirit of the Harrow Zhuhai community. In the end, Upper School students, G9 Jeff, G7 Ray and G6 Terry, won the 8.5KM, 4.2KM and 2.1KM student group championships respectively. The rest of the students, including the Lower School students, also finished the race. We are so proud of them.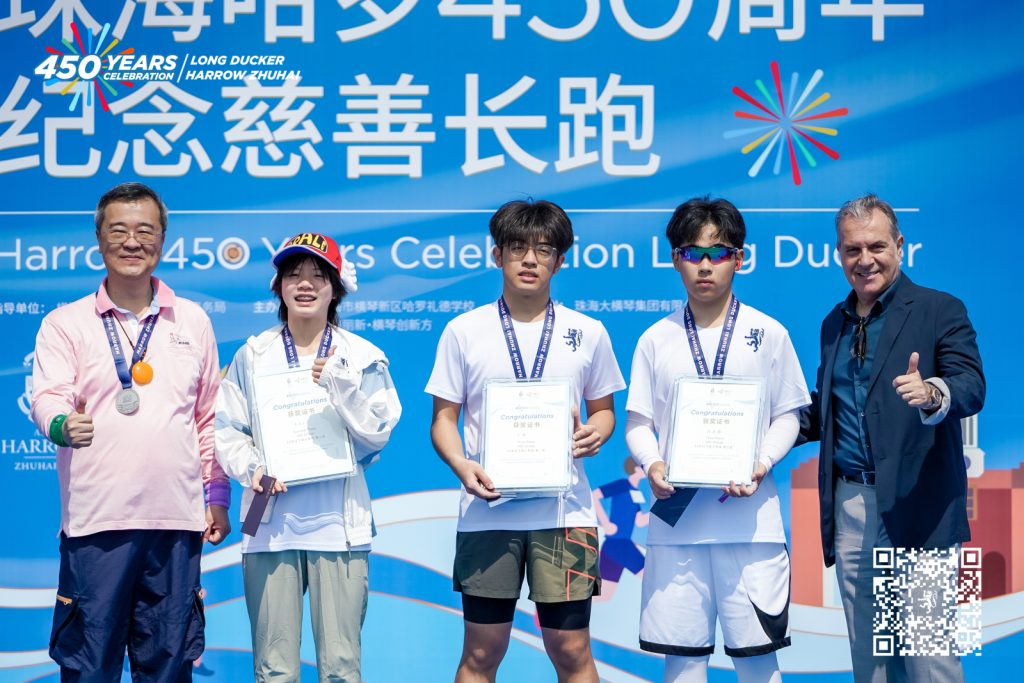 The Long Ducker was jointly organised by Harrow Zhuhai and Hengqin Novotown. Speaking at the event, Dr. Caruso, Harrow Zhuhai's Head Master, said that Harrow Zhuhai had carried on Harrow's century-long tradition of running and had finally started the race after many twists and turns, thanking Novotown, Livelihood Affairs Bureau of Guangdong-Macao In-Depth Cooperation Zone in Hengqin and Da Hengqin Group for their dedicated support, as well as parents and outsiders for their strong support.
Since the 19th century, Harrow School has held the annual Long Ducker Run with a charitable purpose, and the Long Ducker has now grown to become a charity event for all Harrow campuses worldwide. This 450th anniversary Long Ducker of Harrow Zhuhai not only demonstrates the positive and courageous spirit of Harrow students in Zhuhai, but also highlights Harrow Zhuhai's consistent focus on public welfare and encouraging students to actively participate in community service and social construction as a sense of social responsibility.