HZN 2022-12-09 [HOLISTIC] Sindy Liang
On the 9th of December, AISL Harrow Zhuhai welcomed the renowned British art master – Dave Bramston. This is the second in a series of Harrow Zhuhai Master C lasses designed to bring together top external academic resources and provide cutting-edge learning opportunities for Harrow students.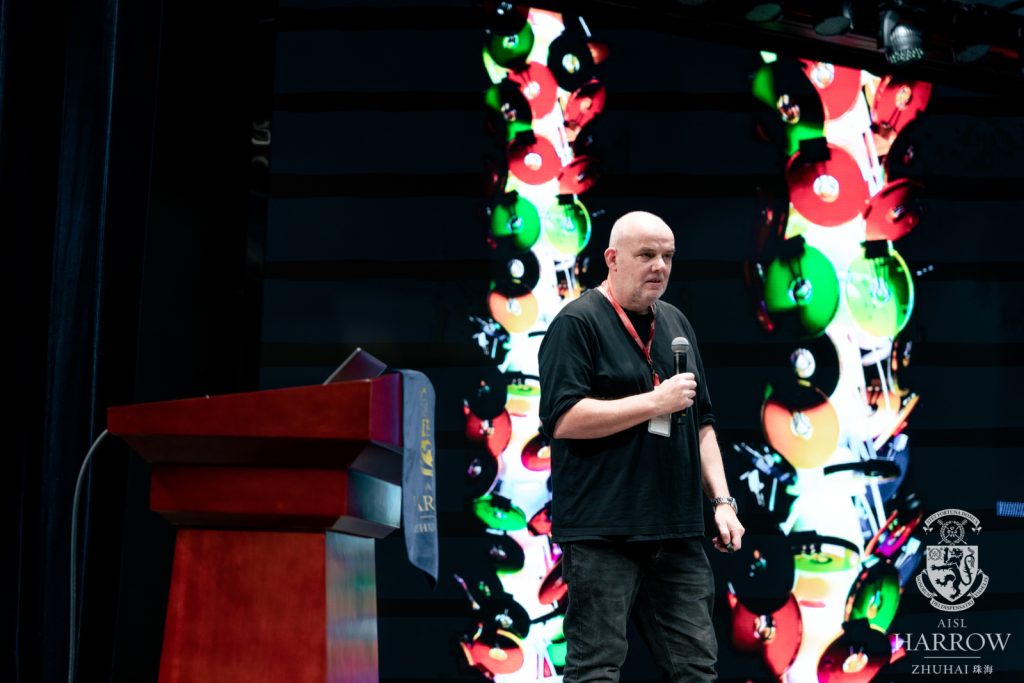 Mr. Bramston is a multidisciplinary designer who has delivered over 100 design talks and workshops around the world. On that afternoon, Mr. Bramston gave a talk on 'Contemporary Art and Creation' to Harrow students in the school's auditorium, sharing his creativity and beauty in using unexpected waste materials and eco-friendly materials. After his talk, Mr. Bramston, who has inspired students and led exhibitions of design installations for young designers in Italy, the UK, the US and China, engaged in an art co-creation session with Harrow students, allowing them to experience the process of creating modern art with simple materials.
Mr. Bramston said, "Artworks generally don't take long to make, but perfecting them often takes a long time, sometimes I forget to sleep and eat, but I enjoy it." He encourages Harrow students to find what they love to do in life, give full play to their imagination, enjoy the process of creation and bring more beauty to others.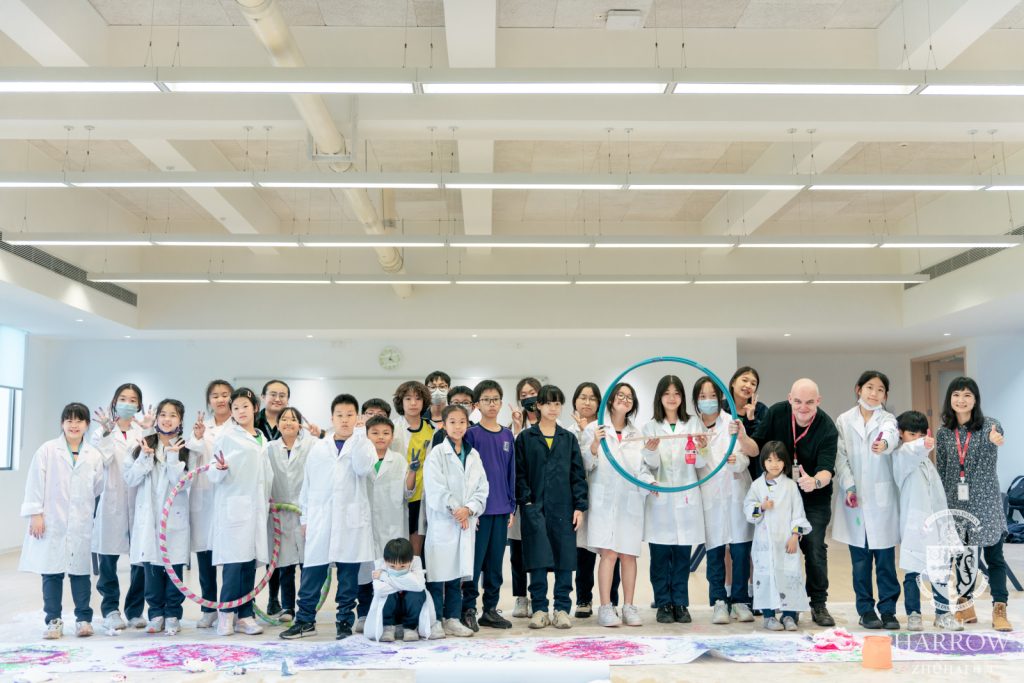 The Master Class is one of many innovative initiatives at Harrow Zhuhai this academic year, and the school will further strengthen the practice of holistic education through its increasingly rich educational resources, giving Harrow students more opportunities to interact and learn from masters, and giving impetus to the cultivation of leadership in the world.