HZN 2023-04-14[EVENT] Chloe Xiong
Hengqin and Macau are among the ranks of those who guard national security and the well-being of the people. As 2023 marks a beginning of comprehensive implementation of spirit of 20th Party Congress, Harrow Zhuhai has always adhered to a concept of implementing a comprehensive national security concept to enhance students' national security awareness and literacy. On April 14, as 8th National Security Education Day approached, Harrow Zhuhai invited Macau University's National Flag Guardsmen to jointly conduct a solemn flag-raising ceremony.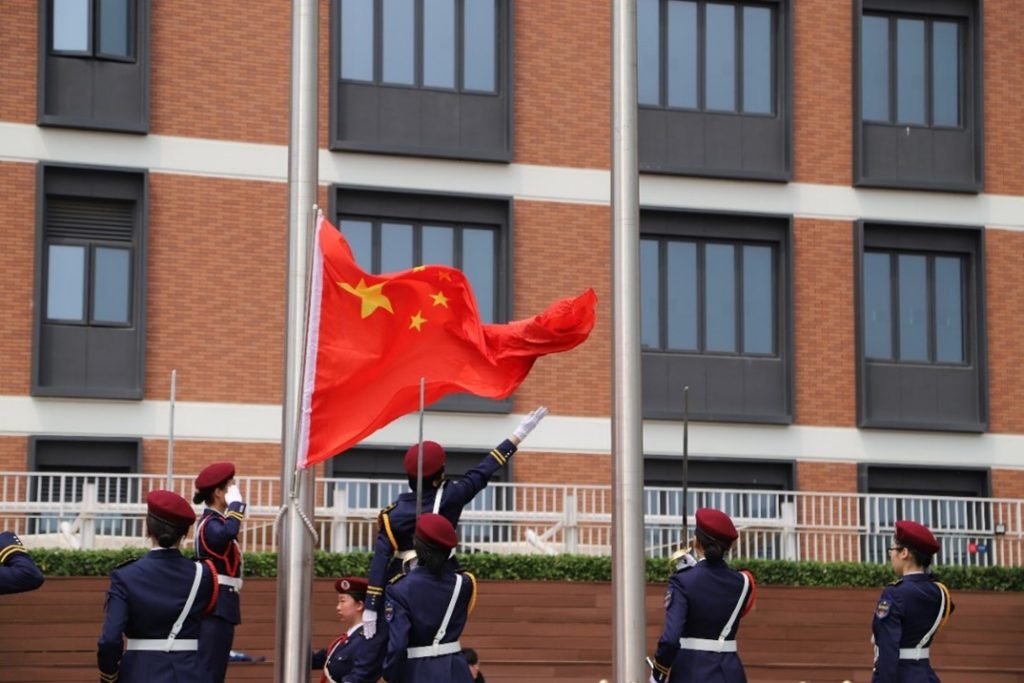 At the ceremony, 15 members of the University of Macau's National Flag Guard escorted the national flag in, shouting loud slogans and walking with energetic steps. As the national anthem was played, the flag-raisers threw the bright red five-house flag high into the air, and all the students and teachers sang the national anthem with pride and reverence as they watched the flag being raised.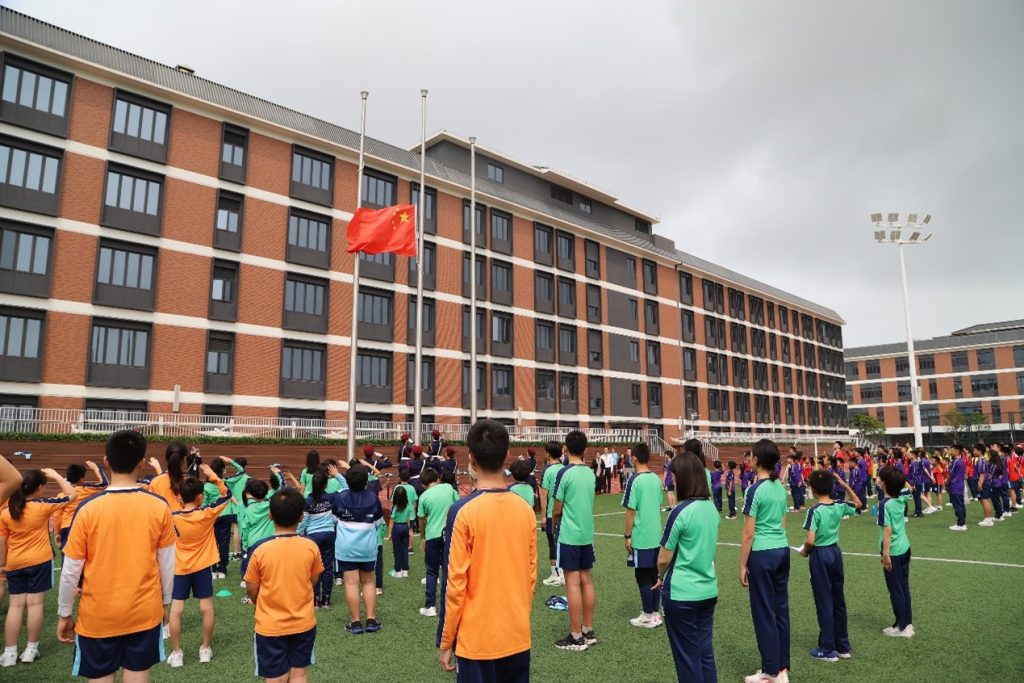 Afterwards, Head Master of Harrow Zhuhai taught all students and teachers that national security is closely related to every individual by giving a speech on the theme of National Security Education Day. The maintenance of national security is the basic duty of every citizen, and only when the country is strong enough can the dignity and security of every citizen be guaranteed. As the heirs and builders of socialism, young students should be concerned about national security, and it is our responsibility to consciously safeguard national security.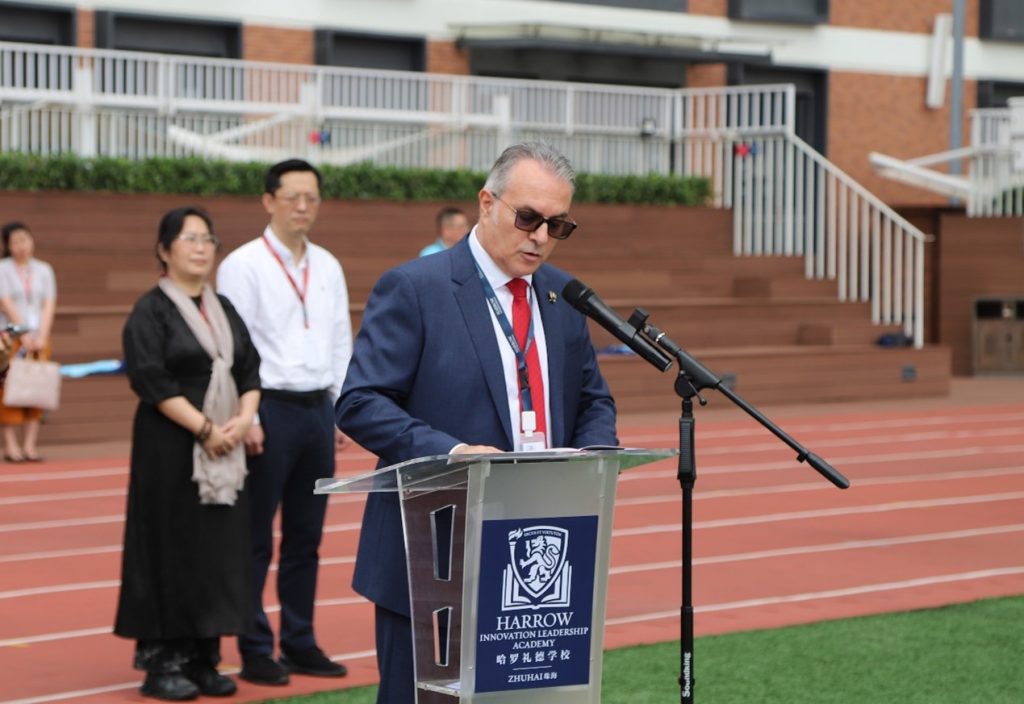 The event, jointly organised by the Hengqin and Macau schools, allowed young people of all ages, as well as Chinese and foreigners working and studying in Hengqin, to inspire patriotism through such ceremony. Harrow Zhuhai is a highly innovative international bilingual school, rooted in 450 years of academic excellence at Harrow School in the UK, while always incorporating Chinese culture and core values of Chinese identity into its education. Learning from others, but never losing sight of our country's fundamentals.