HHN-2023-10-17 [EVENT] Sindy Liang
Schools under the leading Asian K-12 education group, Asia International School Limited (AISL), were each conferred a Harrow Seal by Harrow School UK, recognising their remarkable achievements in the pursuit of a holistic Harrow education and denoting the close connection between the AISL Harrow Schools and the 450-year heritage of Harrow in the UK. A momentous occasion worthy of celebration, the Seal Conferment Ceremonies also demonstrated the collective commitment of AISL's Family of Schools to furthering AISL group's vision for students in Asia of 'Educational Excellence for Life and Leadership'.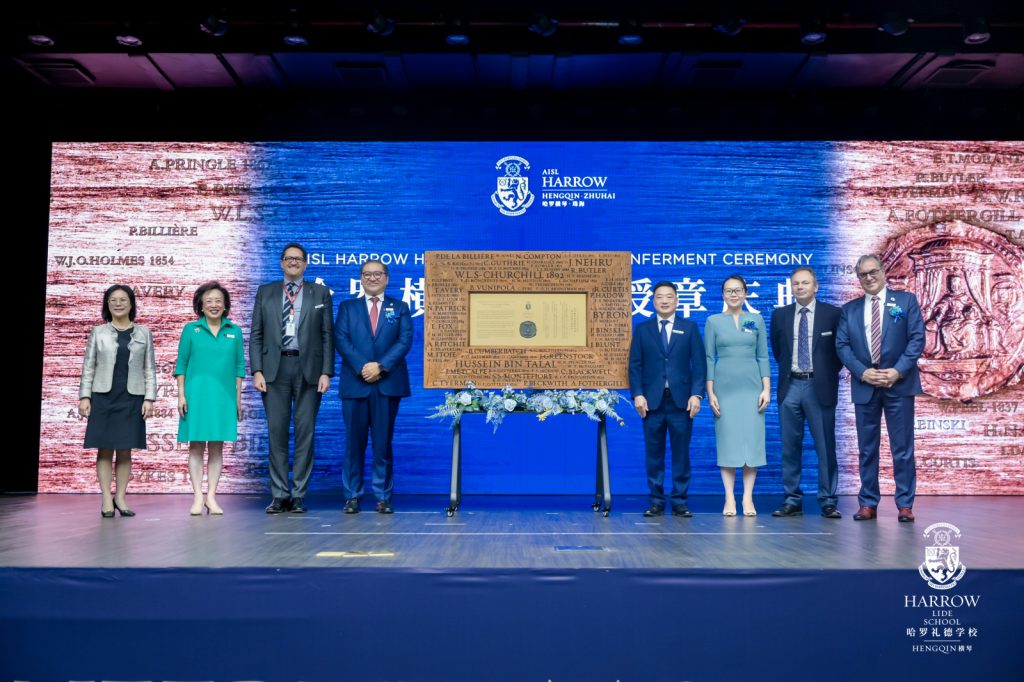 On 17th, October,at the Harrow Seal Conferment Ceremony for Harrow Hengqin, graced by the presence of teachers, students and parents, all guests witnessed the presentation of a commemorative plaque and a Harrow Seal to the School Head Dr. Max Caruso by AISL's Founder Mr Daniel Chiu, Chairman Dr Rosanna Wong and the governor of Harrow School in the UK Mr. David Eyton.
Dr. Max Caruso ,Head Master of Harrow Hengqin ,believed that the rich history of this seal is rich in educational wisdom and often coincides with China's 5,000 years of long and splendid culture. He believed that children who are nurtured in a diverse and harmonious cross-cultural learning environment will possess the qualities of "A Blend of East and West".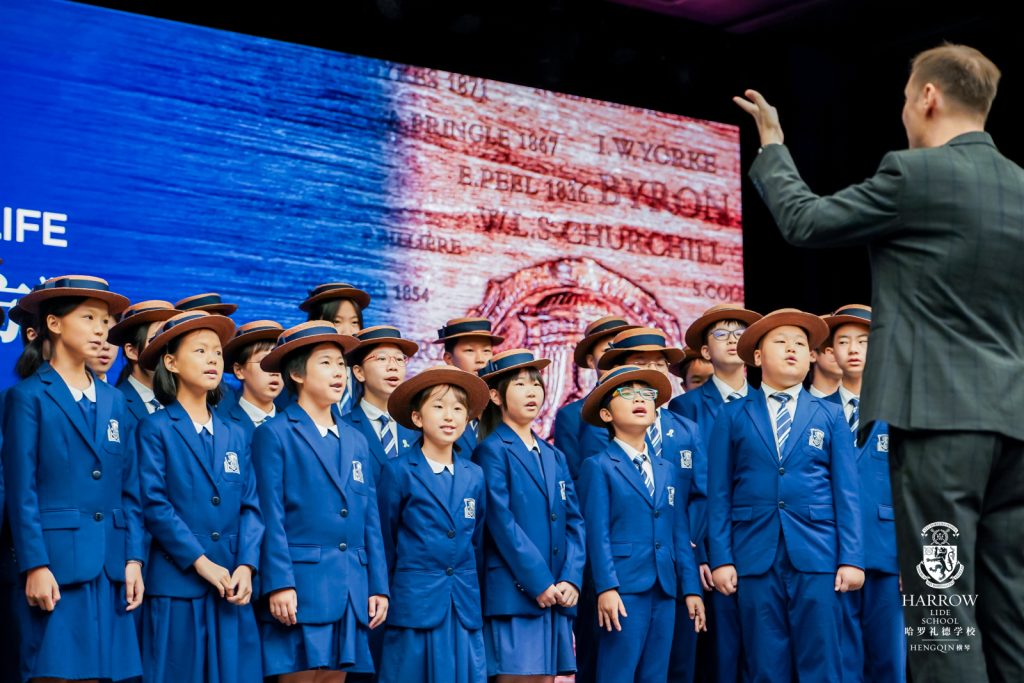 At the ceremony, Harrow Hengqin students presented wonderful musical performances and original poetry recitations, demonstrating outstanding humanistic qualities and self-confidence.
In the three years since the school opened, we have won numerous awards, entering the Top 100 International Schools in China, becoming a member of the Third Council of ZHPAFFC and setting up a base for the Cambridge Alumni Society Guangdong, to name but a few. In the first half of 2023 alone, our students have made a name for themselves in events and activities such as the National Science League(NSL), the Hippo English Olympiad, and the World Youth Economic Forum by Asdan, etc. In June 2023, Harrow LiDe School Hengqin was accredited as a Cambridge international school, and the first high school officially opened in September. Harrow Hengqin has completed the construction of its K12 system, becoming the first international standard bilingual school in the Greater Bay Area that originates from the Harrow brand in the United Kingdom and provides education from kindergarten to high school.