HHN 2023-09-28 [HARROW EDUCATION] Sindy
At Harrow Hengqin, interdisciplinary and cross-cultural learning projects are a major feature of innovative teaching practice, and this year's Mid-Autumn Festival-themed cultural learning project was not only embodied in Chinese subjects such as Mandarin, geography, history and morality, but was also wonderfully presented through the art and music classroom, which was a truly multidimensional, immersive "moon exploration journey"!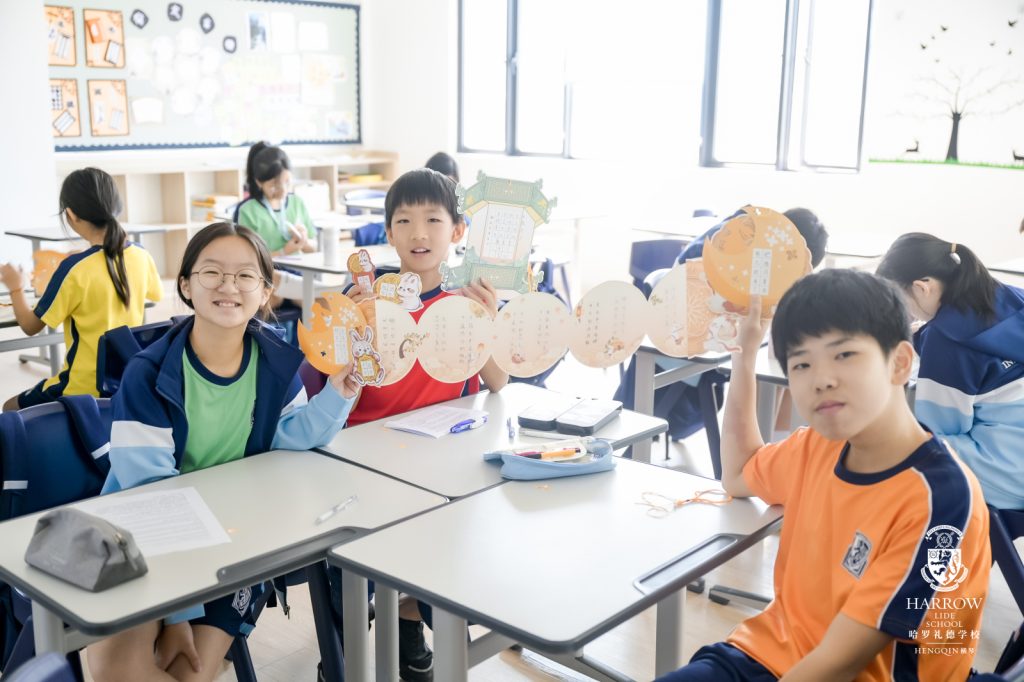 The Chinese team planned a detailed and enriched learning activity, developing classroom practices for students of different grades, and exploring and learning about imagery related to the Mid-Autumn Festival from different disciplines and perspectives. Learning activities include Mid-Autumn Festival in Chinese books, the origin of mooncakes, getting to know the map of Chinese mooncakes, Mid-Autumn Festival creative hardwriting, and a moon quiz competition.
Art teacher Ms. Lindsey Holmes, who is very fond of Chinese myths and legends, organised a "Moon Princess" art creation workshop for Grade 1 and 2 children. We have invited musicians from the Zhuhai Folk Orchestra to give a wonderful performance of traditional Chinese music.
Ms. Gao Jing ,Head of Chinese said that she hopes that this Mid-Autumn Festival themed learning programme will bring a unique cultural experience to Harrow students. Students should not only learn ready-made knowledge from textbooks, but also develop a multi-dimensional way of thinking and a flexible application system. In addition, she hopes to cultivate students' heartfelt cultural identity, concern for home, country and the earth, and reflection on the past and the future."