HZN 2023-03-10[FoH] Sindy Liang
The Friends of Harrow Golf Family Event was held on 19th March at Jinwan Golf Club during the spring season. The event aimed to provide an opportunity for families to showcase family interaction, grow together, share fun and allow students to feel the warmth of kinship in the game of golf.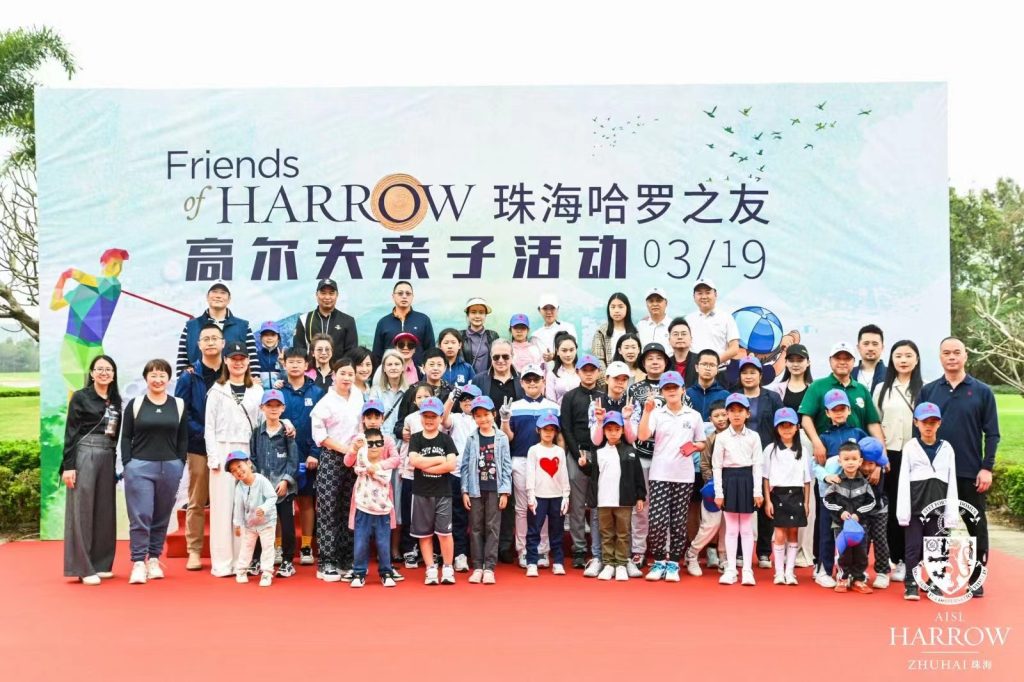 The event was varied and informative. In addition to the parent-child pairing competition, individual stroke play (divided into parent and junior groups), there was also a 0-basic fun swing event. The tournament lasted for 3 hours, allowing parents and children to fully experience the unique charm and fun of golf. On the course, the students swung their clubs with confidence and worked hand in hand with their parents, adding more warmth to the parent-child relationship as the scene was tense and exciting and emotional.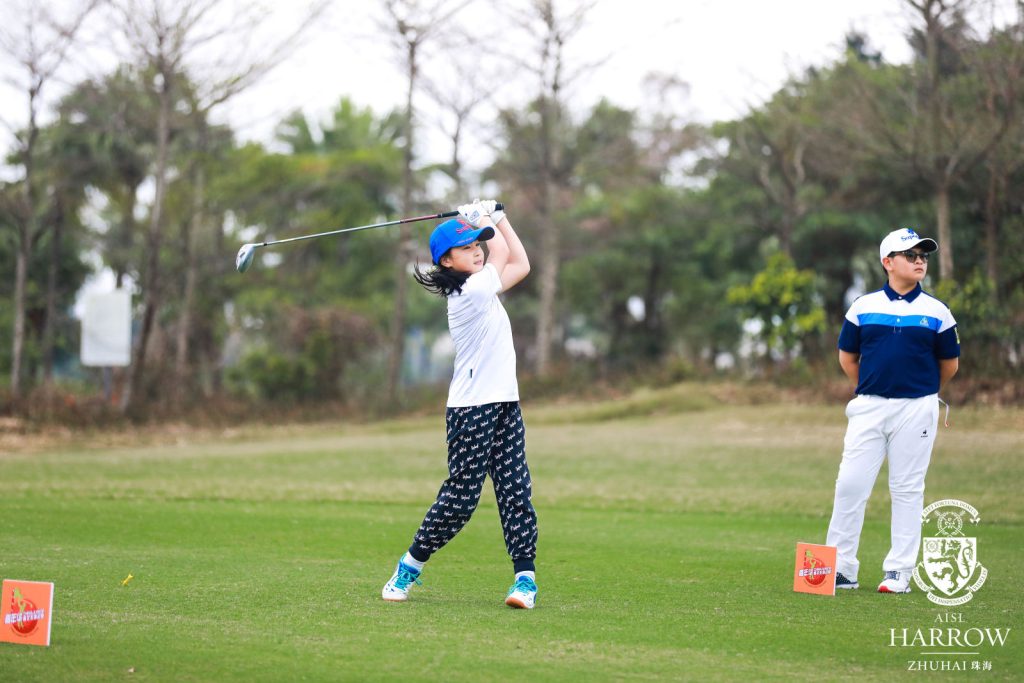 On the off-course practice area, the 0-basic swing experience and the small competition game were also very popular with the students. 0-Basic Swing Experience gave the students their first experience of the charm of golf. In the small competition game, the children were able to exercise their accuracy and reflexes, and to enhance the emotional exchange between parents and children.
At the end of the event, members of Friends of Harrow Committee presented prizes to the winning students and the parents and children who participated in the event were rewarded. The event not only allowed students and parents to relax and release their stress, but also allowed them to feel the warmth of family love in the sport. Harrow Zhuhai will continue to attach importance to school-home cooperation activities, so that students can have fun and grow through various forms and rich content of families activities.