Finally! Harrow Zhuhai opened its doors to welcome our first batch of students to campus!
New School Welcome
In the early morning, the School Leadership Team (SLT) and all teachers were waiting at the school entrance to greet our founding students. Parents and children queued up in good order outside. It was the very first time all students saw their new campus. They were very excited and cheerful in their new school.
The First Assembly
In the first assembly, our Head Mistress, Ms. Claire gave an opening speech to highlight the Harrow School's values and outline our expectations, to our founding students. All students watched a very warm welcome video from Mr. Alastair Land, the Head of Harrow School in the UK.
The First Class
Our students were so engaged in their first classes. Harrow Zhuhai prepared a welcome certificate and miniature Boater (Harrow Hat) in welcome boxes for the students. It was the first time for students to experience our special bilingual and bicultural learning environment. They will celebrate Chinese and British culture to build pride in their cultural identity and a respect for other cultures.
The First Meal
We care about what our students eat. We care about how the food is delivered to our kitchen, how we cook, how we can maintain a balanced diet and how to make our students eat happily with a large variety of choice.
The First Activities
Students dressed up in their uniform and started their first team-building activities. It was the first time for them to immerse themselves in Harrow's culture. Students will forge friendships, develop character, discover their passions and interests and develop key leadership attributes for life.
First day of Boarding
Students saw their boarding house, Hill View, met the boarding staff and their fellow boarders for the first time.
Pastoral care for boarding and day students is superb, and revolves around Harrow's "Close personal tutoring" system. The fantastic boarding activities started with the "Hill View" film projects for each boarder. Students were divided into different groups to take the videos to record the first day school life. They really enjoyed exploring the new campus.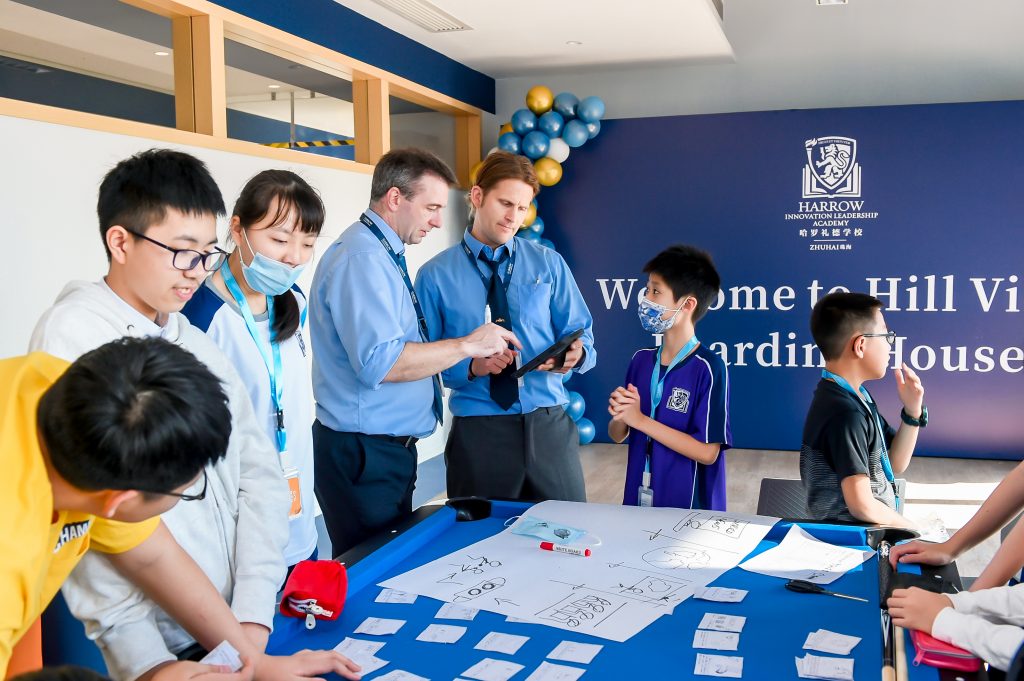 Best wishes for all founding student!
By instilling the Harrow School's core values of courage, honour, humility and fellowship and cultivating a strong set of academic skills and character traits, all Harrow Zhuhai students can become impactful leaders in their chosen fields and lead purposeful and fulfilling lives.