HZN 2022-11-17 [EVENT] Sindy Liang
On the morning of November 17, Dr. Li, Senior Vice President of Lai Sun Group and Chief Executive Officer of Novo town Project and his colleagues visited AISL Harrow Zhuhai. Accompanied by Dr. Max Caruso, Head Master of Harrow Zhuhai and the management team, the guests visited Harrow Zhuhai and had a cordial exchange with teachers and students.
The guests, accompanied by the school leaders, visited the classrooms, auditorium, sports fields, etc., and experienced the "close to nature" and "people-oriented" design concept of the Harrow Zhuhai campus. In particular, Harrow Zhuhai campus focuses on the development of outdoor interactive learning spaces and the rational arrangement of different functional areas, which is dedicated to providing a comfortable and dynamic space for students to grow up with a blend of the best of East and West.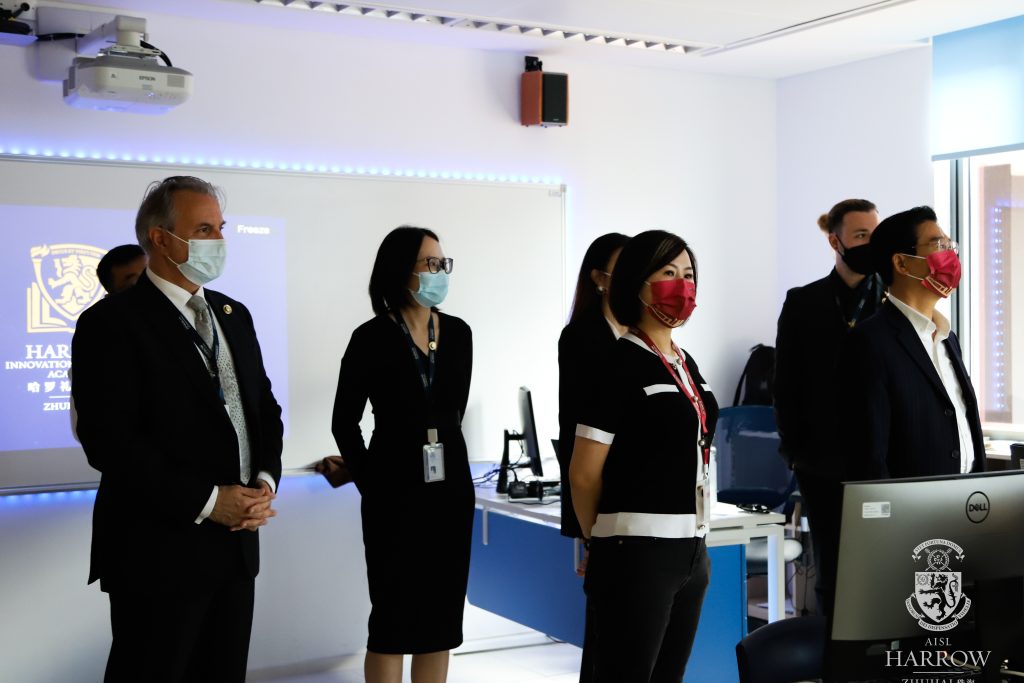 Dr. Li raised his thumb several times during the tour, praising the world-class and innovative facilities of the school. He said that Harrow Zhuhai has first-class teaching facilities, a professional teaching team from around the world, and he was very pleased to see the enthusiastic, lively and courteous students in the school. Dr. Li said that Harrow Zhuhai, as an important partner of the Hengqin Novo town project, is a significant educational guarantee for the development of Hengqin and a rare high-quality educational resource in the Greater Bay Area. Novo town will strengthen cooperation with Harrow Zhuhai and help the school's sustainable development.
At the end of the visit, Dr. Max Caruso, kindly invited Dr. Li to come to our school at a time to give a speech to the students, providing Harrovians with a unique learning opportunity. Harrow Zhuhai is committed to nurturing students with diverse backgrounds and potential, equipping them with lifelong learning and leadership attributes to actively contribute to society and achieve a wonderful life.