HZN 2022-10-21 [HOUSE] Constantine Yu
Friday afternoon, another house battle were launched in the gym with a traditional British sports—Dodgeball. Co-organized by the PE team and the House team, the House dodgeball this year adopted an innovative approach for competition. 
Unlike conventional house competitions during which houses compete with each other, this year's house dodgeball was organized in mixed houses. Two houses will need to work with each other to battle another two. The competition elements are now mixed with collaboration. Although a competitive sports, the game become not only a physical challenge, but a mental one as well. Mr. Kay Wen, Senior Housemaster and PE Teacher, also the designer of this year's house dodgeball, said after the competition, "Here at Harrow, we wanted our pupil to understand that collaboration resides in competition. When our children go out to the world, they will understand that collaboration does not conflict with competition."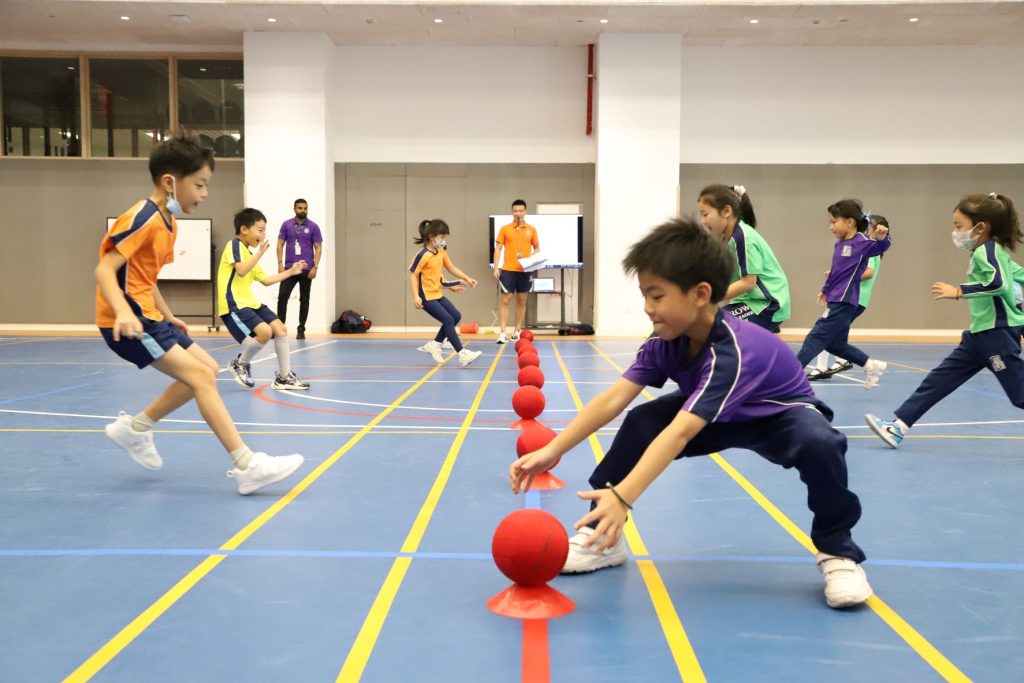 Dodgeball is a very common sports in western country for youngsters. It is very easy to pick up and teamwork is the key to the game. The intense games eventually ended with laughter. Through collaboration and smart moves, Lyon, Bingxin, Tuyouyou ranked top 3 for this year's game.
Houses are like school families at Harrow Zhuhai. The House System at Harrow Zhuhai is actively creating learning opportunities to our students so that they could develop holistically. Follow us to see more house events in the coming months.