HZN 2022-09-16 [FOH] Catherine Ou
Thursday evening, the school has invited Friends of Harrow basketball team to join for a friendly competition with the school staff basketball team. It was a game of unity and fun and helped shape the friendship between home and school.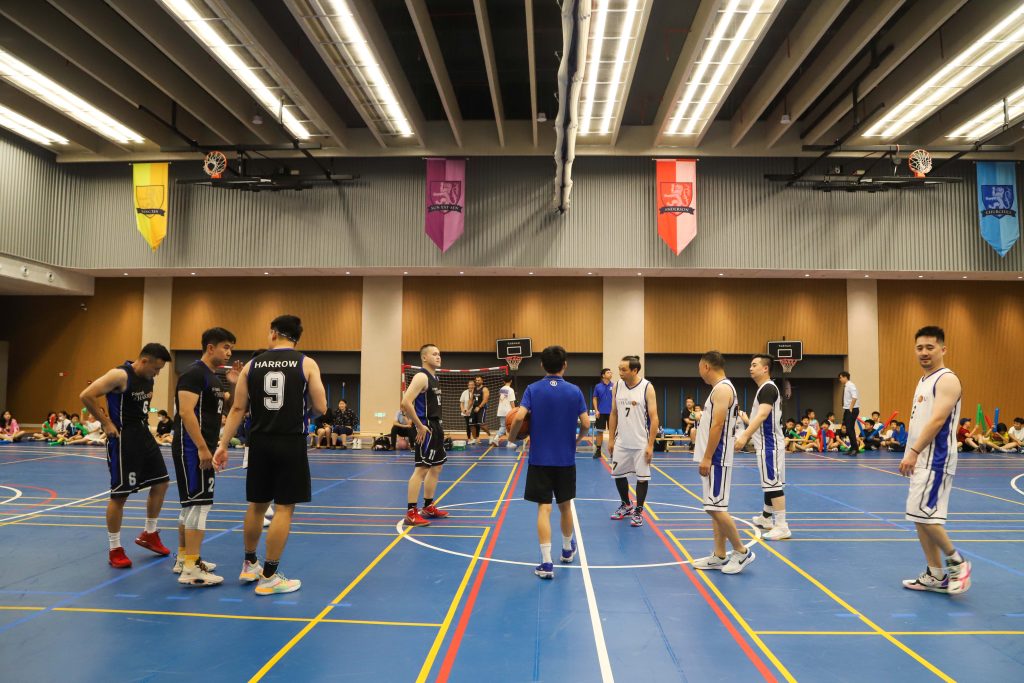 The game was co-organized by the Friends of Harrow voluntary committee and Parents Liaison team. The competition was fierce as both teams played very well and the in the first two quarters of the game, the scores are very close. During the 3rd quarter, the young PE teachers from the staff team started to gain momentum as the dads of FoH teams started to wear out. The highlight of the game was during the 4th quarter, taking up his dad's place, Jeff, a G9 student came to court and led multiple fierce waves of attack for the FoH team.  Eventually, the staff team has won by a small score and the game was concluded in happiness and celebration.
Dr. Max Caruso, the Head Master of Harrow Zhuhai and Ms. Elise Li, the Chinese Principal both presented at the game. Dr. Caruso even sat on the parents section, rallied for the FoH team. Boarders were also invited to the games as cheerleaders and audiences.
Home-school relations are of great importance for Harrow Zhuhai. As the school launched its new school year and aims to build a positive learning community, our parents will be invited to actively engage in our school development.