Leveraging 450 years of history from Harrow School
It has been two years since Mr. Grayhurst came to China and became the first Harrow Innovation Leadership Academy school Head Master. In the summer of 2021, he left his job as the Founding Head Master of Harrow Chongqing and came to Harrow Zhuhai to start an exciting new journey and life.
"I am the father of three children who all attend Harrow Bangkok. The eldest child has just gone to university." As a father, Mr. Grayhurst is incredibly proud of his children who have developed into fantastic young people; and as a Head Master of a Harrow school, he is happy as well because Harrow leaves lots of good memories to his children.
According to Mr. Grayhurst, one of the reasons that he came to work for the Harrow group here in Asia is because it is a family of schools. Within the AISL group, there are a number of established schools in Hong Kong, Bangkok, Shanghai and Beijing. Other schools have also opened recently under the Innovation Leadership Academies, "These schools, this family of staff, this family of children is really an attraction for me as a Head Master", said Mr. Grayhurst.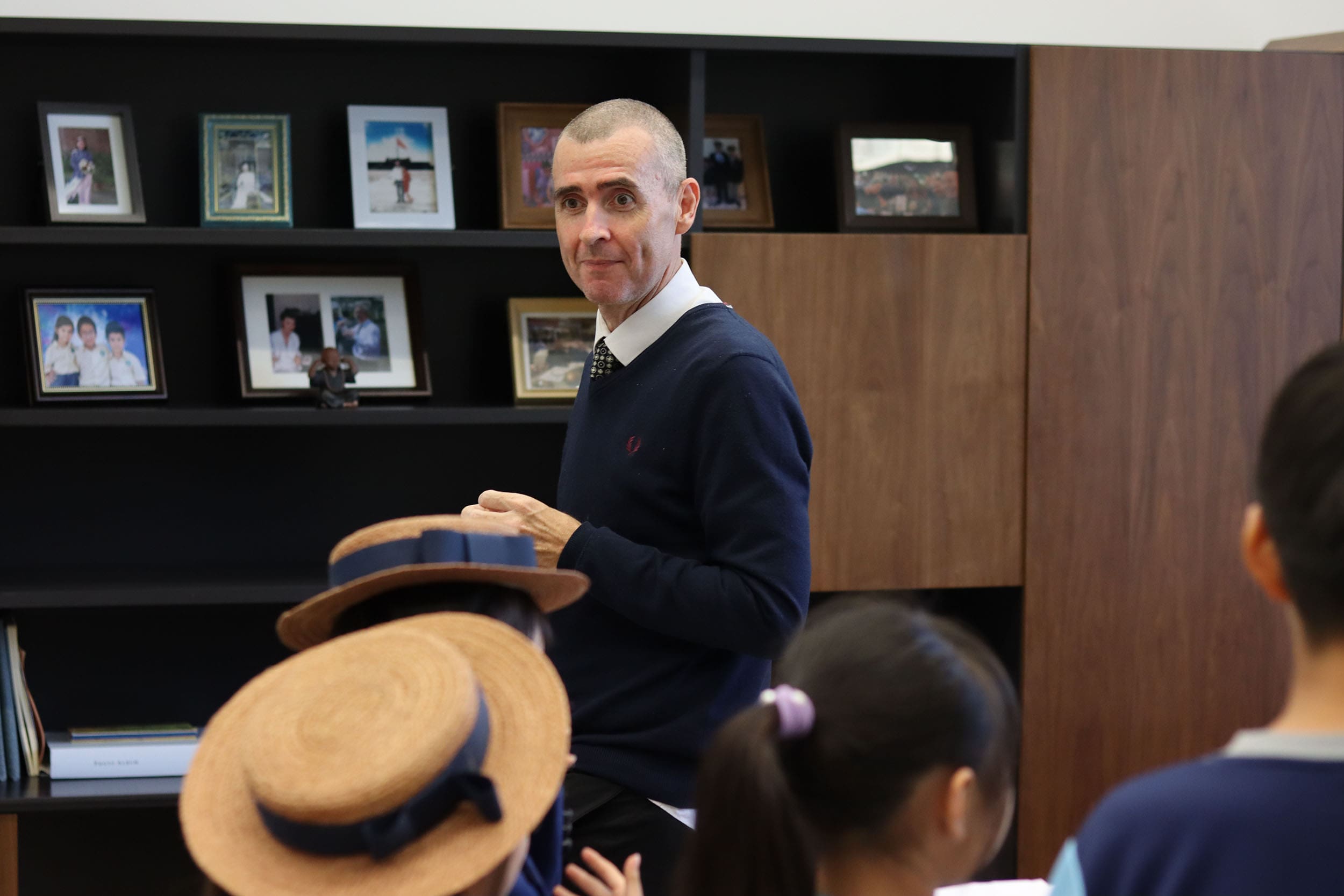 Focused on International Education for more than 20 years to find the effective leadership in schools
The story goes back to 1997 when Mr. Grayhurst was a Geography teacher at an international school. After two years of hard work, he devoted himself to a special needs school and Pastoral Care. Since 2005, Mr. Grayhurst has served in multiple senior roles within China and elsewhere across Asia, including over a decade as a founding school Head Master in Dubai, Malaysia and at Harrow Chongqing.
"I've been a Head Master for about 14 years now, and I'm still learning", says Mr. Grayhurst who thinks that effective leadership is all about knowing the community and what they need, both as a school and as individuals. Furthermore, Mr. Grayhurst believes that a strong leader is approachable and proactive; models and sets high expectations; and strives to provide all staff with the resources they need to deliver excellent teaching and learning.
Whenever Mr. Grayhurst faces challenges or difficulties, he often returns to questions such as: What is in the best interest of the students? What provides a better education for them? What's the right thing to do? He always tries to ensure he is visible around the school campus so that parents and students know that he is available when they need him.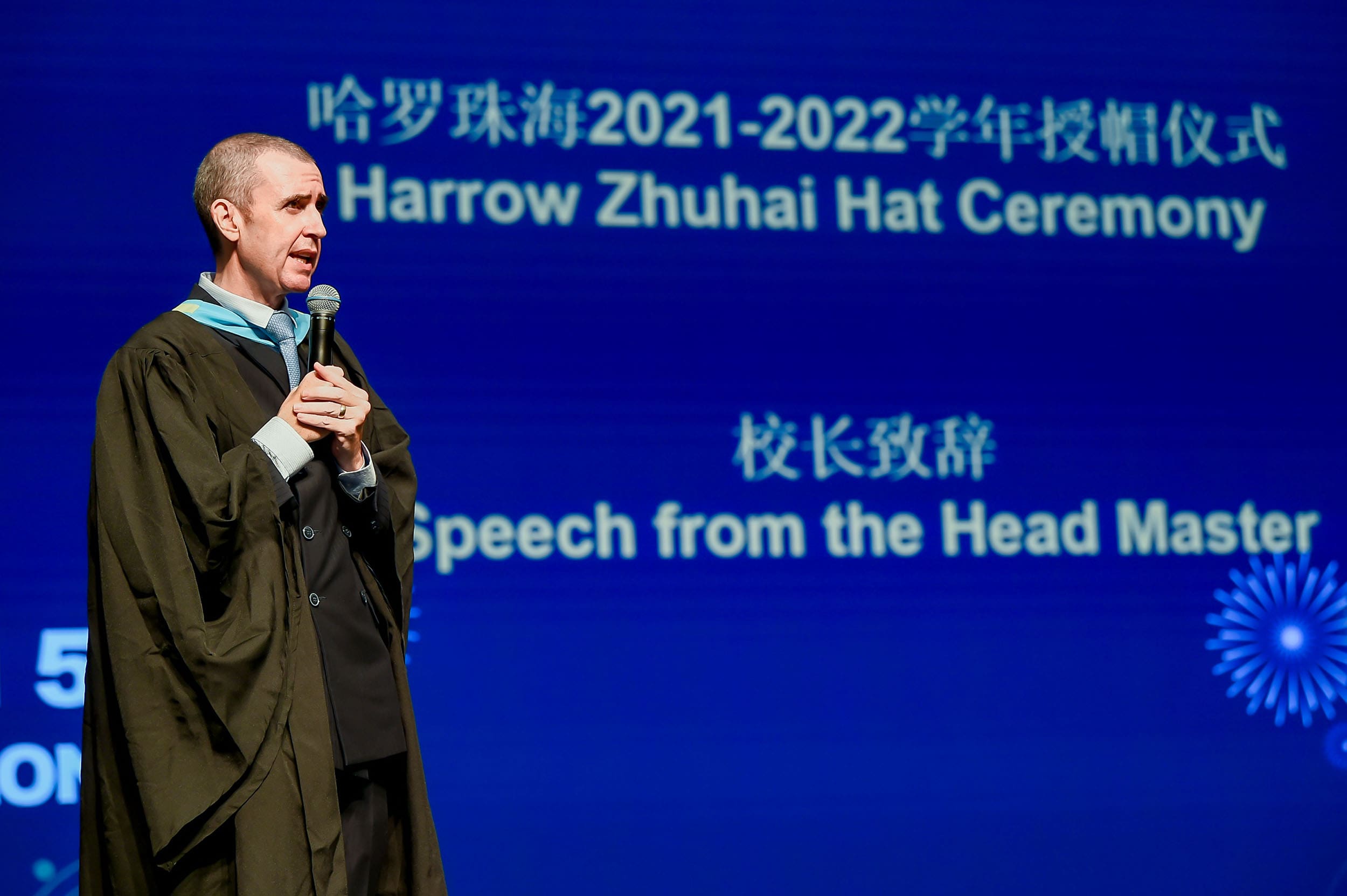 Help children acquire bilingual thinking skills through bilingual education
Mr. Grayhurst has notable experience in merging international and local educational philosophies. He understands that bilingual education isn't simply about scheduling more English lessons – he believes that it gives students the opportunity to access higher order thinking skills in both languages . Children should be able to solve problems critically in their first language and then transfer these skills to English, so that they can eventually move from language to language seamlessly.
Mr. Grayhurst understands that learning English isn't the only aspect of bilingual education. He ensures that the teachers at Harrow Zhuhai constantly promote Chinese culture and that all students take pride in where they come from, and then help them enhance thinking skills in both languages.
Mr. Grayhurst also believes that the learning of English should not come at the expense of studying the Chinese curriculum or the learning of the students' mother tongue. Consequently, all teachers at Harrow Zhuhai have to make sure their lessons are flexible so that students can move from one language to the other as necessary. "We have children who are in different parts of their English learning journey, so we need to make sure that we're highly staffed and that we differentiate our classrooms to provide what the children need", says Mr. Grayhurst.  
Gather the energy of all the Harrow family and cultivate outstanding practitioners
Finally, Mr. Grayhurst also believes that staff need to be given guidance so that they can help students succeed in education and in life. Therefore, Harrow is now developing an outstanding Harrow Academy, a centralised online support program of professional development within the Harrow family of schools. The school will be able to offer staff bespoke, personalised and professional development opportunities.