HZN 2022-11-23 [VISITS] Sindy Liang
On Wednesday, AISL Harrow Zhuhai has hosted Mr. Guoqi Ding, the Chairman of the Golfer's League of the Greater Bay Area, and his team. Dr. Max Caruso, the Head Master of Harrow Zhuhai and Mr. Constantine Yu, Head of Marketing and Admissions received the visiting group and had a productive meeting on future collaborations.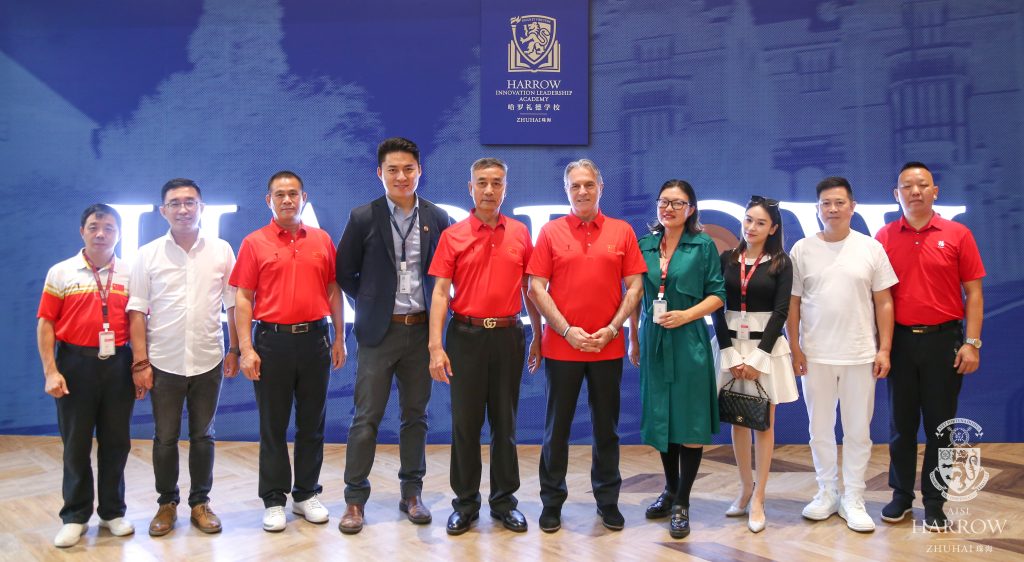 Mr. Yu guided a school tour for the guests and walked them through the 450 year history of Harrow and the vibrant school setting here at Harrow Zhuhai. The guests were impressed by the facilities and unique bilingual education provided in the school. The guests were also impressed by the Harrow students they met along the way whose speeches and etiquettes hallmarks the essence of Harrow's leadership cultivation.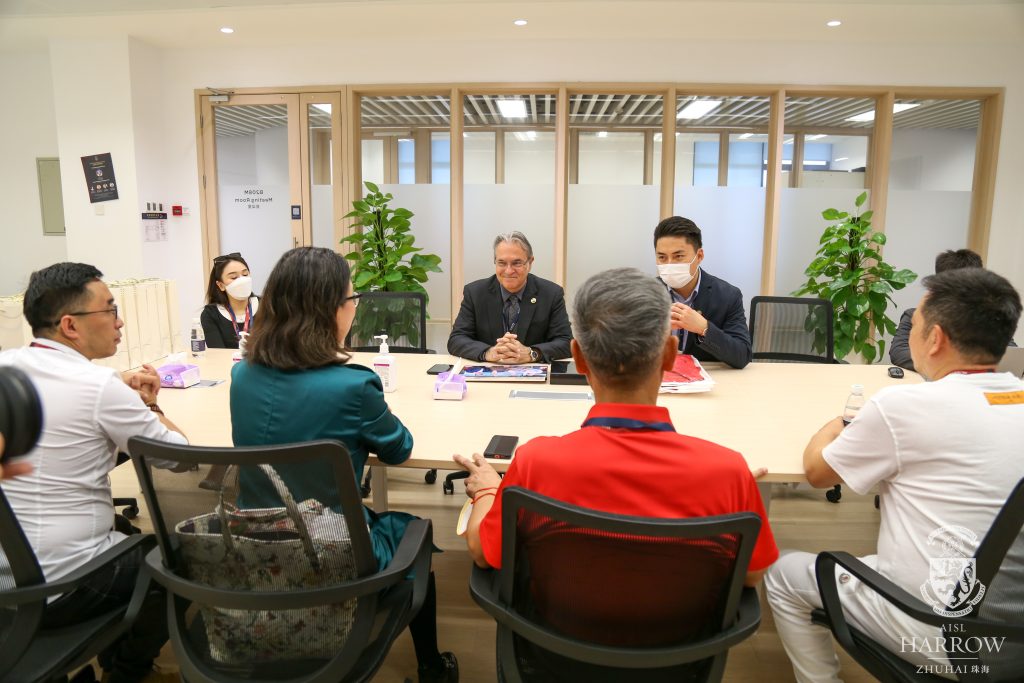 As an experienced golfer and a passionate promoter of golf sports in the Greater Bay Area and in China, Chairman Ding expressed his excitement of visiting Harrow, as Harrow stands for education excellence which is perfect for cultivating golf sports. Chairman Ding vowed to work together with Harrow Zhuhai in developing golf sports for teens and hoped that Harrow can play a part in promoting the sports in the area. Dr. Caruso concurred and said, as a positive community member in the GBA, Harrow Zhuhai is more than happy to provide world-class learning opportunities for top teen golfers to help them succeed.
Harrow Zhuhai aims to provide a truly holistic education to local families in the Greater Bay Area and are working with regional leading partners in setting up our learning program. The Golfer's League and Harrow Zhuhai will work together to provide excellent golf programs to the Harrow community and beyond.